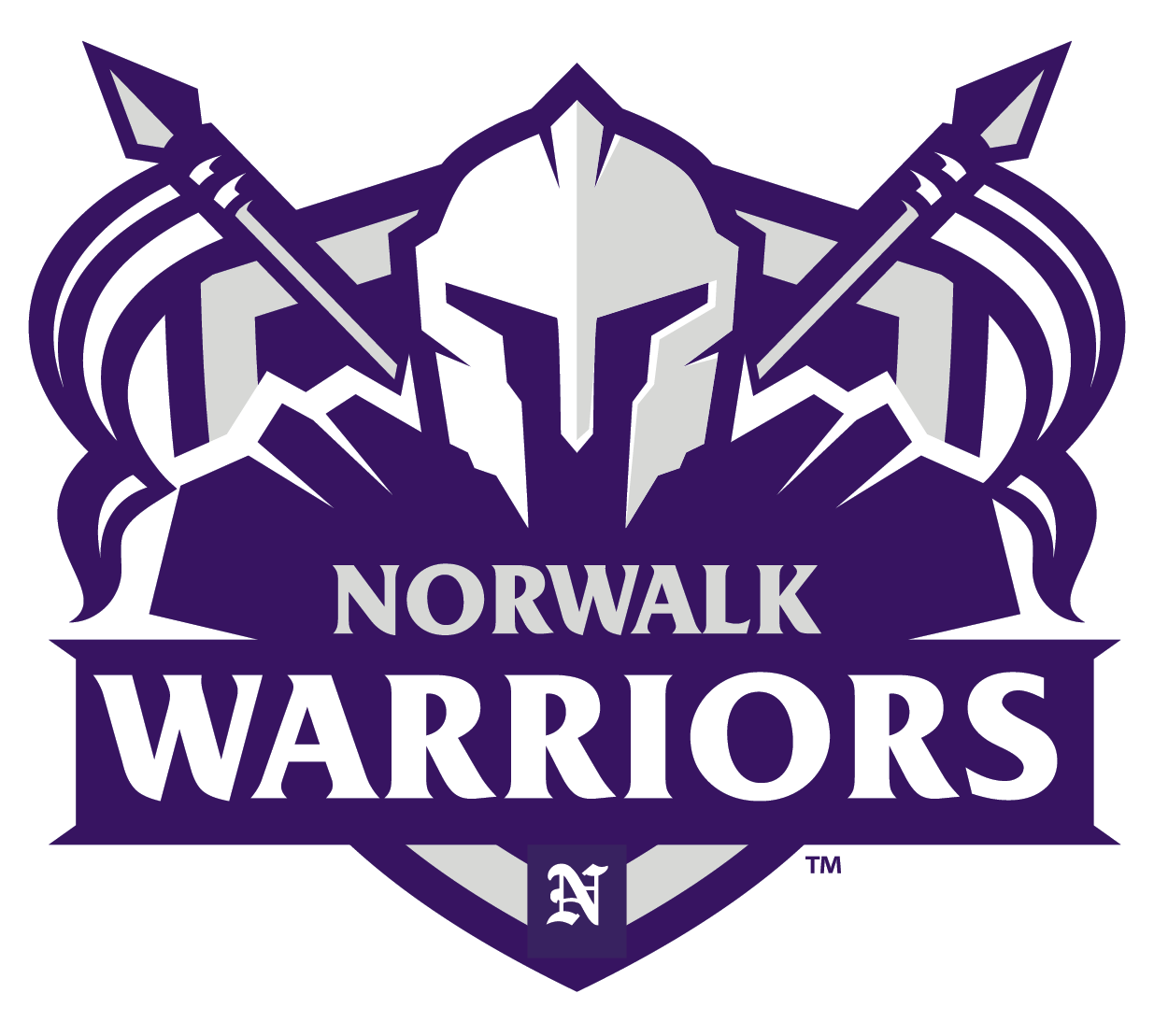 Norwalk Track Sends 11 Events to State
It was a successful night for Norwalk's track and field squads as they will send 11 events to Drake Stadium for the State tournament.
The Warriors' girls finished with nine state qualifiers. Claire Farrell will compete in the 100, 200 and 400 meter dashes for Norwalk. Kady Vandermark also qualified for state in multiple events, which were the shot put and discus. Marin Randall will qualify in the long jump for the second consecutive year. In team events, Norwalk's girls will send three relay teams to state. The Warriors' girls' sprint medley relay team will be represented by Randall, McKenzie Koerselman, Farrell, and Reagan Levi. Norwalk's 4×200 meter relay squad will be run by Levi, Randall, Kennedy Robbins, and Noelle Sutcliffe. Norwalk will also send their 4×100 meter relay team, which will be run by Randall, Levi, Sutcliffe and Savannah Welch.
The Warriors' boys will be sending two relay teams to Drake Stadium for the state tournament. Norwalk will be sending their shuttle hurdle relay and 4×400 relay teams to the state tournament. The Warriors' shuttle hurdle relay team will be represented by Isaac Sutcliffe, Braeden Carlson, Hunter Benson, and Grant Miller. Norwalk's 4×400 relay squad will be run by Brody Lucas, Jacey Hutson, Dillon Ranck, and Ben Hanson.
Norwalk will travel to Drake Stadium for the State Track and Field Tournament next week.
Norwalk Girls Golf Recap Place 5th at Newton
Norwalk's girls' golf squad came out of Newton with a fifth-place finish in their penultimate meet of the season.
The Warriors finished with a score of 219. Norwalk finished 23 strokes ahead of sixth-place PCM. Emily Juergens continued her great season with a low score of 50 in the meet. Juergens' score was good enough for third overall in the meet. Ruby Hoch and Lydia Krueger tied for second on the Warriors in scoring with 56 apiece.
Norwalk will wrap up the regular season Monday afternoon at Ballard.
Norwalk Girls Soccer Has Home Triangular with Two Top-Ten Teams
The No. 2 in Class 2A Norwalk's soccer squad will be back in action for a home triangular against two of the top-ten teams in the state in Class 2A.
Norwalk's first match of the night will be against No. 6 in Class 2A Lewis Central. Norwalk will be looking to break their two-game losing streak, dropping to No. 1 in Class 3A West Des Moines Valley and No. 1 in Class 2A Dallas Center-Grimes. The second match of the triangular for Norwalk is against No. 3 in Class 2A and defending state champion, Waverly-Shell Rock. This will be the first time the Warriors will match up with the two squads.
The triangular at Norwalk begins with their match against Lewis Central at 4:00 PM.