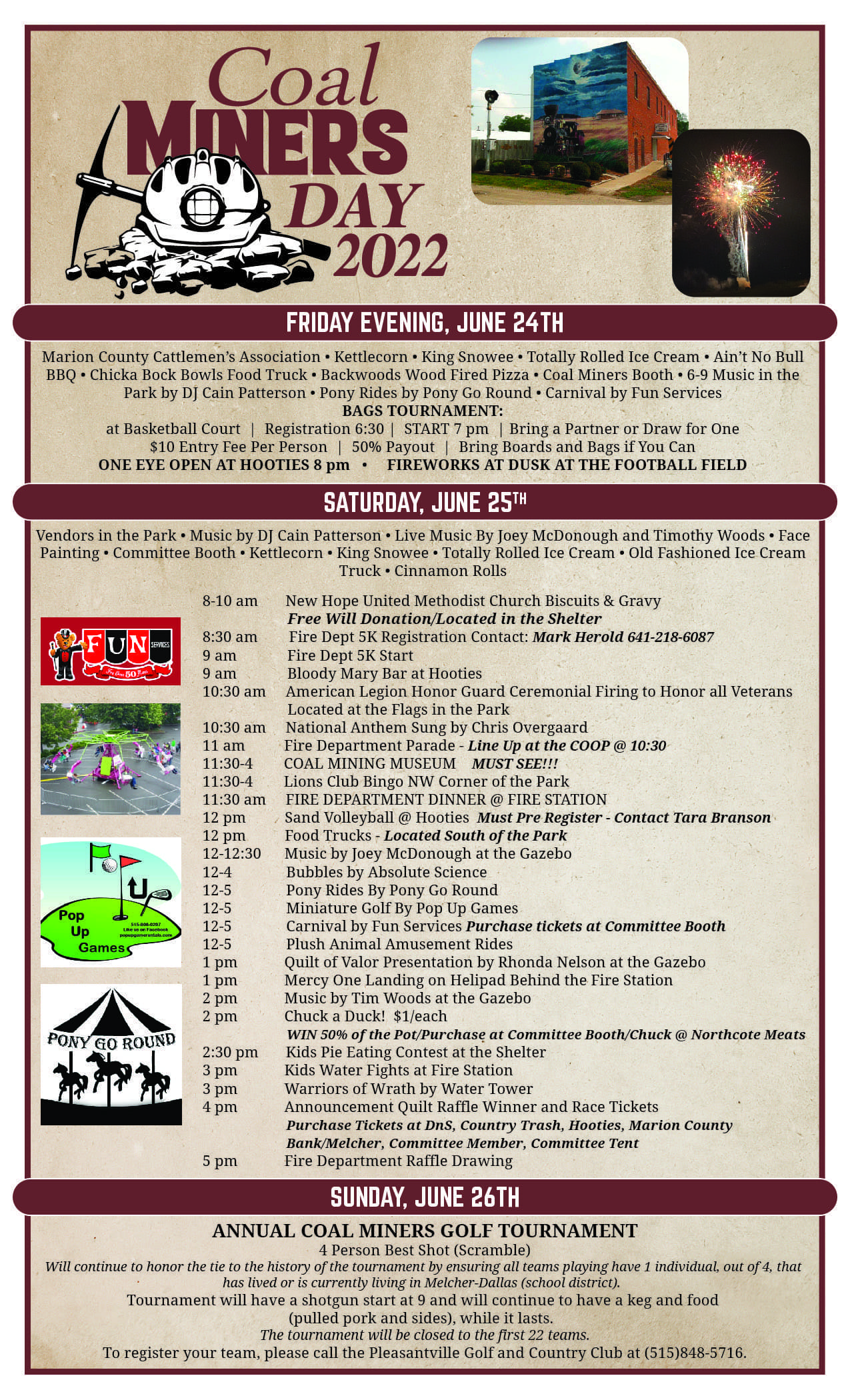 The Melcher-Dallas Coal Miners Days will be held Friday, June 24, and Saturday, June 25. Melcher-Dallas Coal Miners Committee member Patricia Routh spoke with KNIA/KRLS News about how the event started.
"Coal Miners Days started back in the 1970s when a group of ladies called the Community Club met in the park for a meal and invited other people from the surrounding communities."
Coal Miners Days are presented thanks to donations to the Coal Miner's Committee. Routh talks about what else the donations are used for.
"We present a carnival, fireworks, we do different projects to help the community throughout the year and we offer a scholarship to a graduating senior at Melcher-Dallas High School."
Activities start on Friday, June 24, with class reunions, carnival rides, pony rides, and fireworks. On Saturday, June 25, there will be a parade at 11:00 am, followed by a day of music, vendors, and contests. For more information click here.