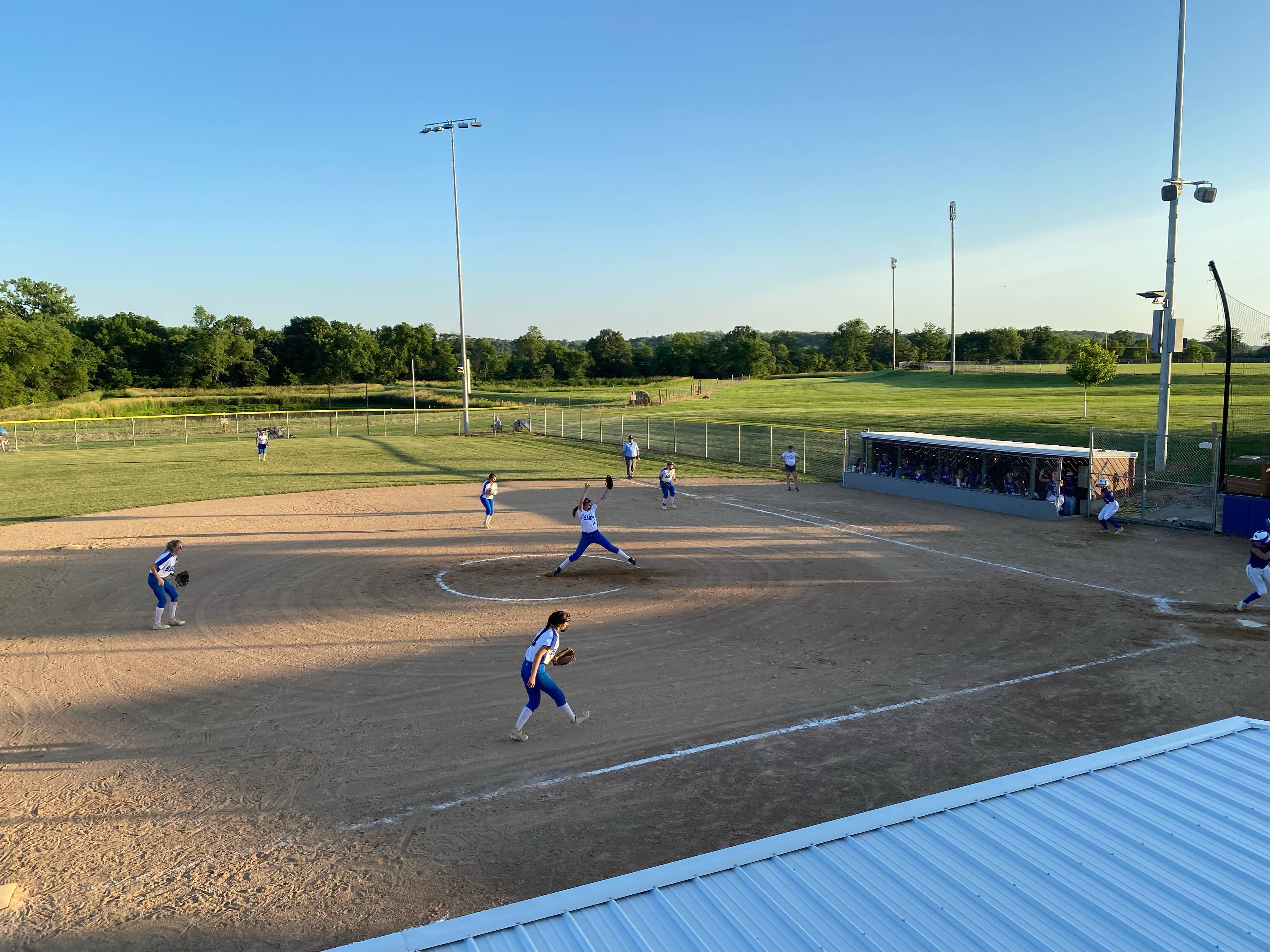 The class 1A #7 Twin Cedars Softball Squad's 21 game winning streak ended at the hands of #5 Southeast Warren on Monday 4-3. The Sabers were able to get on the board first in the bottom of the 1st inning on a Grace Bailey sacrifice fly scoring Rylee Dunkin. The Warhawks evened the score at one in their half of the 2nd. It stayed tied at one until the top of the 6th when Southeast Warren struck for two runs and added an insurance run in the 7th. The Sabers would not go away quietly as they plated two runs in the bottom of the 7th, one off a triple by Jetta Sterner. Bailey took the loss going 6 2/3 allowing all four runs on nine hits and striking out two. Coach Zack Dunkin tells KNIA/KRLS Sports he likes these challenging games at the end of the season and knows his girls are ready for high pressure situations.
Dunkin: "I don't think they're scared of it. I think the reason is they're an older team if you will with five seniors and three juniors so it's being apart of these games and knowing what to do is apart of the growing process."
Over on the baseball field, the Sabers had an unusual doubleheader as they played two different teams. In game one Twin Cedars fell to Southeast Warren 16-6 with Casey Clark taking the loss going four innings. Devin Arkema went 1/3 with four stolen bases. In game two, the Sabers took on Grandview Christian and fell 5-3. Chase Roozenboom took the loss going three innings and Arkema went 2/4. Softball is off until Wednesday when the Sabers host Albia, while baseball will travel to Ankeny Christian today.