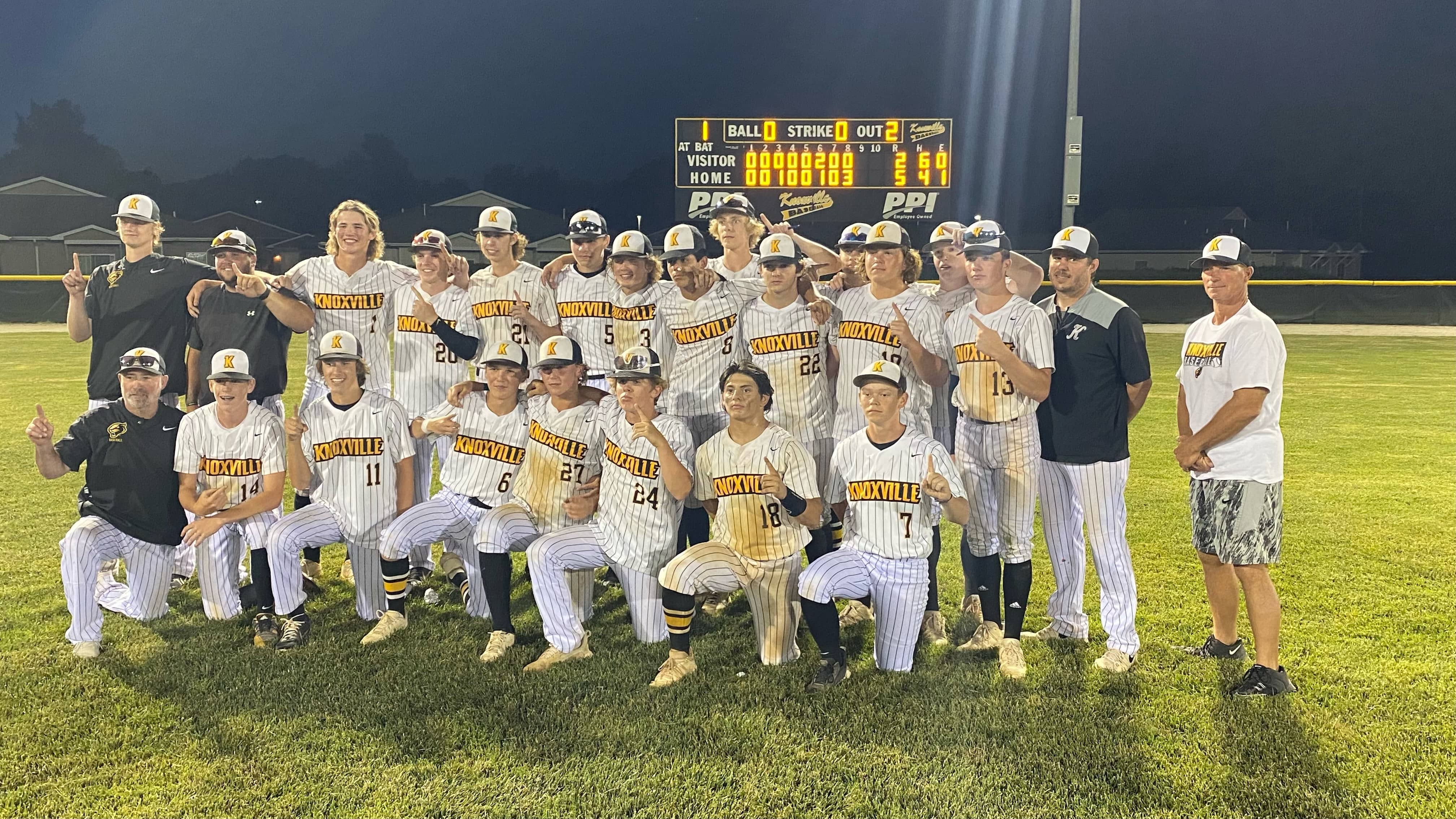 Beau Leisure is known for his pitching, and for good reason. He may now be knowbh for his ability to hit game winning home runs, as Leisure blasted a three run bomb to left field on Friday night to give the Knoxville Baseball Squad a South Central Conference title defeating Eddyville-Blakesburg-Fremont 5-2 in eight innings, after beating the Rockets 4-2 in the first game. The sweep allowed the Panthers and Rockets to tie for the conference championship with 15-3 records. In the first game, Leisure was his usual self, controlling the Rockets and allowing Knoxville to stay in the game as he went the distance. In the nightcap, Luke Spaur was brilliant for seven innings until the pitch count caught up to him, but he scattered seven hits, walked none with nine strikeouts. Dakota Ramsey picked up the win, going one inning and holding the Rockets to no runs. Coach Turner Devore told KNIA/KRLS Sports his guys fought and got the wins.
Devore: "This was a huge couple of games, and we needed to get the wins. It's been a crazy series, we saw two walk offs this season and the games were close, and I can't be prouder of the guys getting it done."
Leisure went 2/3 with three RBI. Knoxville's overall record improves to 20-12 and will play one final regular season game on Tuesday against Bondurant-Farrar.