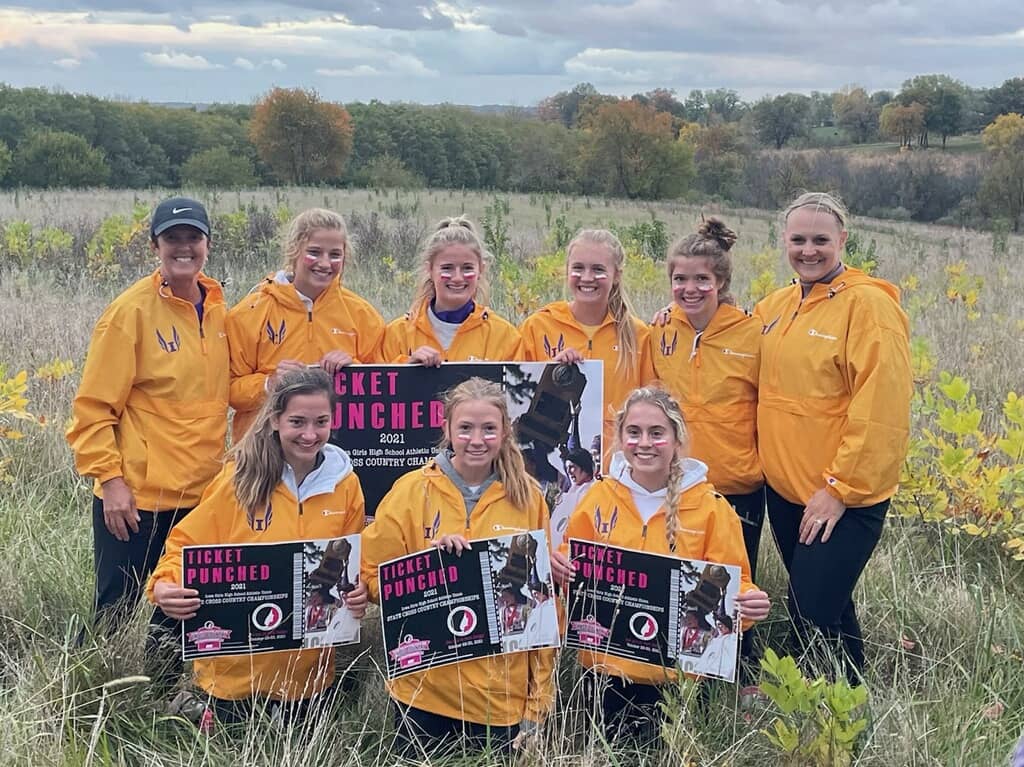 Counting down the top 10 moments of the Indianola athletics year of 2021-22, continuing with number 8
For the third straight year, the Indianola girls cross country team qualified to the class 4A state meet in Fort Dodge this past fall, after placing third at the district qualifier hosted at their home course, Pickard Park in Indianola. The Indians got top finishes from Jordyn Brown in 12th, Bree Tenges in 11th, and Emily Naughton in 7th leading their way to the top three finish, and Emily Naughton said the Indians battled injuries all season long, and they put it all together to qualify.
"I was definitely happy with how I ran today, having it be Pickard and our home course gave us such a strong advantage. We've been practicing here all week, and we just came out strong and it was a good day."
The squad placed 15th in class 4A, getting top finishes from Jordyn Brown and Bree Tenges.