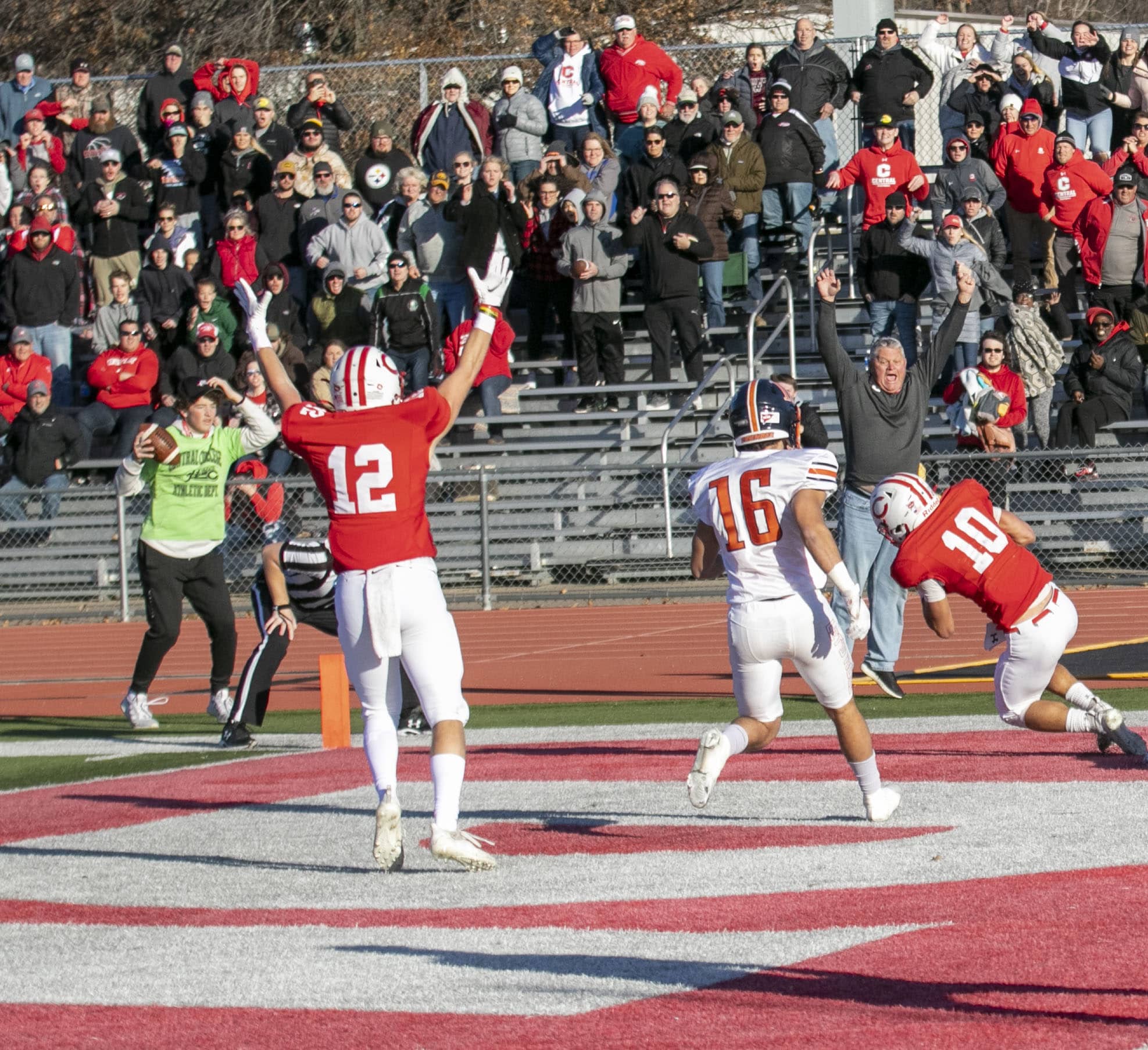 The top spot on Central College's Top 10 moments of the 2021-22 school year is reserved for one of the greatest moments in Dutch football history. In the second round of the NCAA Division III playoffs on November 27th, 8th-ranked Central knocked off #6 Wheaton 30-28 in a game heard live on 92.1 KRLS.
Trailing 28-24, Central took over at its own 37 yard line with just over two minutes remaining.  The Dutch converted two fourth downs on the drive, including a 16-yard pass to Jason Hopp on 4th-and-10 from the 19 with just six seconds remaining.  On the next play, Blaine Hawkins threw his NCAA record tying 61st touchdown pass of the season, a game winning three yard lob to Tanner Schminke as time expired.
Central had jumped out to a 7-0 lead on a Hawkins to Hopp touchdown pass in the first quarter, but a pair of Thunder TDs in the second quarter gave Wheaton a 14-7 halftime lead.  Logan Sunvold booted a 27 yard field goal into a stiff wind in the third quarter, before a Wheaton touchdown stretched the lead to 21-10.
The Dutch got hot in the fourth, with Hawkins hitting Schminke on a 30 yard touchdown pass, then the defense getting a three and out, and Hawkins hitting Jeff Herbers on an eight yard grab for the lead.  Wheaton answered with the go ahead touchdown before Hawkins led Central on the game winning drive.
He threw for 434 yards, completing 41 passes on a school record 65 attempts.  Herbers caught a school record 16 passes for 163 yards while Schminke added 13 catches for 151 yards.
Central advanced to the NCAA quarterfinals for the first time since 2007, falling the following weekend to 3rd-ranked Wisconsin-Whitewater.