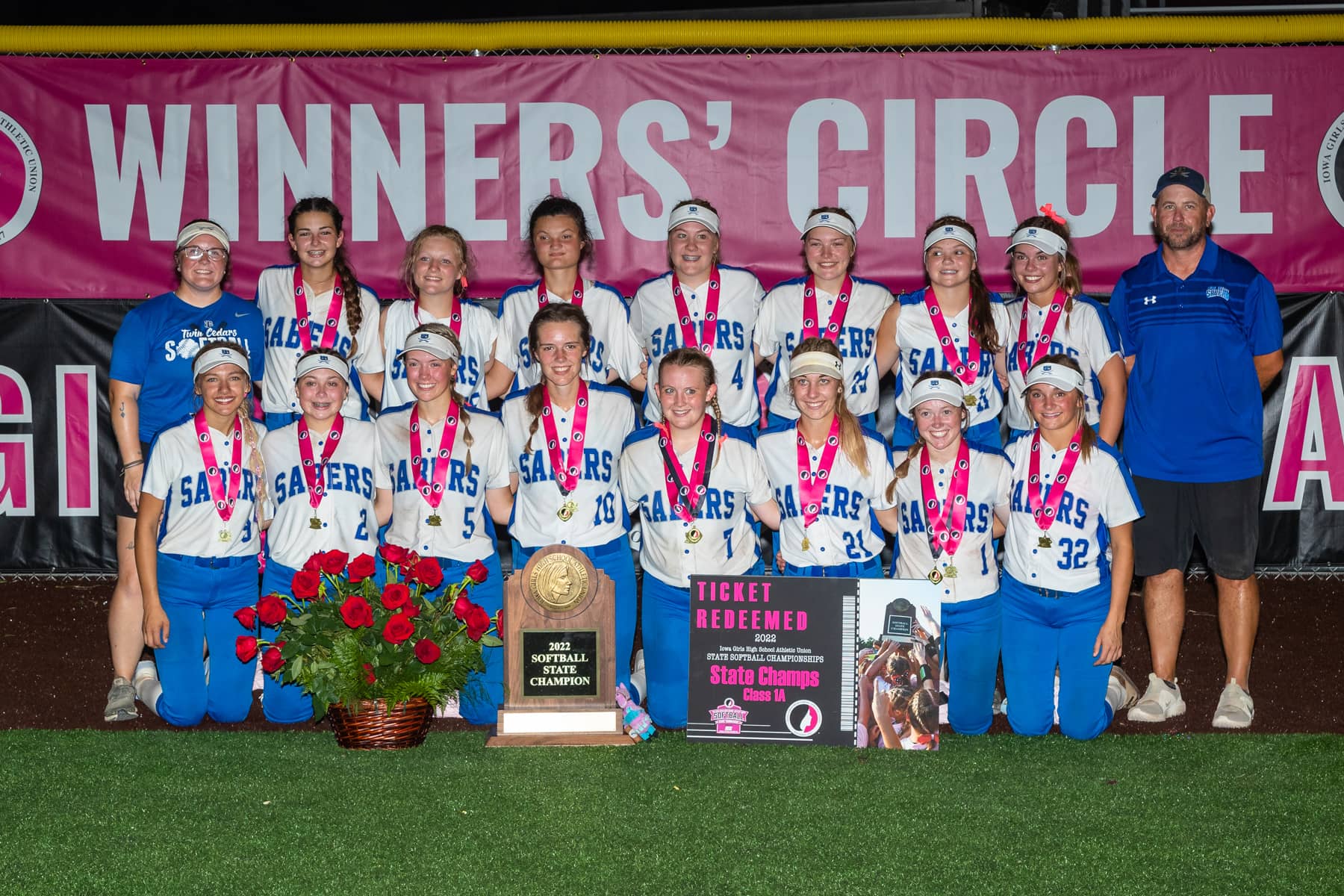 It is no secret, and if you have been keeping score at home, you likely have figured out the #1 moment for Twin Cedars this school year.
Quite possibly it could be the top sports moment in Marion County. Throughout the season it was just not a goal, but an expatiation to get to the State Softball Tournament for the Sabers. But a funny thing happened on the way to and through Fort Dodge. After the 6th seeded Sabers knocked off 3rd seed Lisbon, who had been to State five straight years, the State Title seed was planted. Drama was the Sabers calling card. When they needed a big hit they usually got it in the most impressive ways.
After disposing of Martensdale-St. Mary's 7-2 in the semi-final, that set up a regular season rematch with Southeast Warren, a team that had beaten the Sabers near the end of the season. As had been all season, it was someone else's turn to be the hero.
The Sabers would beat the Warhawks 6-3 and many of the girls said after the win over Lisbon, they knew the State title was theirs for the taking.
French, Ali Mockenhaupt, Rylee Dunkin, and Bailey were all selected to the class 1A All-Tournament Team with Bailey being named the Team Captain.
Podcast: Play in new window | Download
Subscribe: Google Podcasts | RSS | More