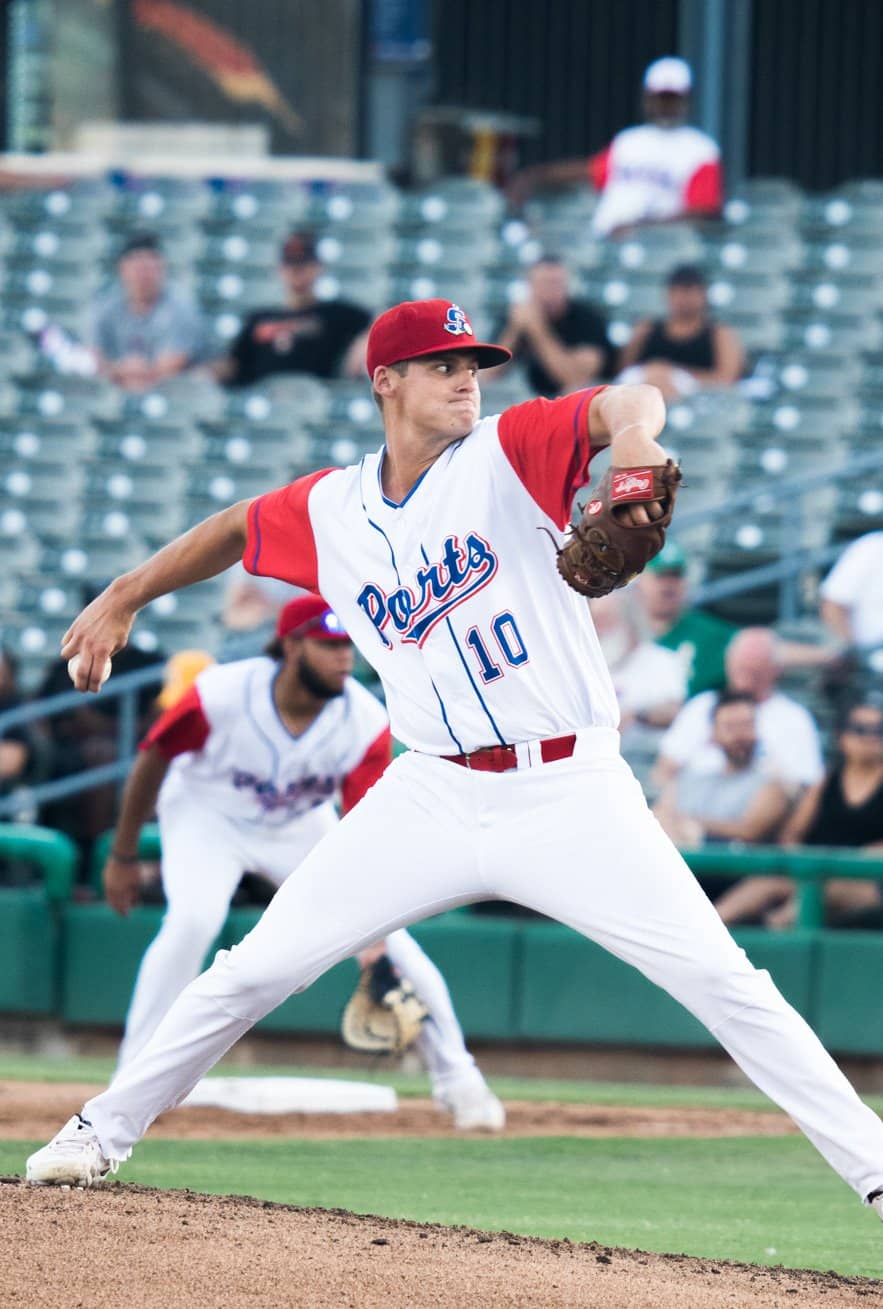 Photo by the Stockton Ports
A former Pella baseball standout is still playing professionally. Grant Judkins is in his second full season with the Stockton Ports, the Oakland Athletics Single-A Affiliate. Judkins has struck out 61 batters in 58 ⅓ innings this summer, and had his best month as a professional in July, going 2-0 overall with a 0.92 ERA and 22 strikeouts.
Judkins was widely regarded as the best Iowa High School baseball player in his senior season at Pella in 2016, earning Iowa Gatorade Player of the Year and Iowa High School Baseball Coaches Association Player of the Year that season, and was been a top of the rotation starter for the Iowa Hawkeyes before graduation. Judkins led Pella to two straight state tournament semifinals as one the state's top batters and pitchers, racking up 99 career extra base hits with a career average of .431 and sporting a career 1.34 ERA with 337 strikeouts and 240 ⅔ innings as a four-year starter for the Little Dutch.
When Grant stepped off of a high school mound for the last time — at Principal Park in the state tournament no less, he did so having not given up a run in his final 39 ⅔ innings, 3rd most all-time in Iowa High School baseball history in terms of a scoreless streak. In fact, he's on that list twice, as during his junior year, he gave up no runs over a 35 inning span — which is the 6th best ever scoreless pitching streak.