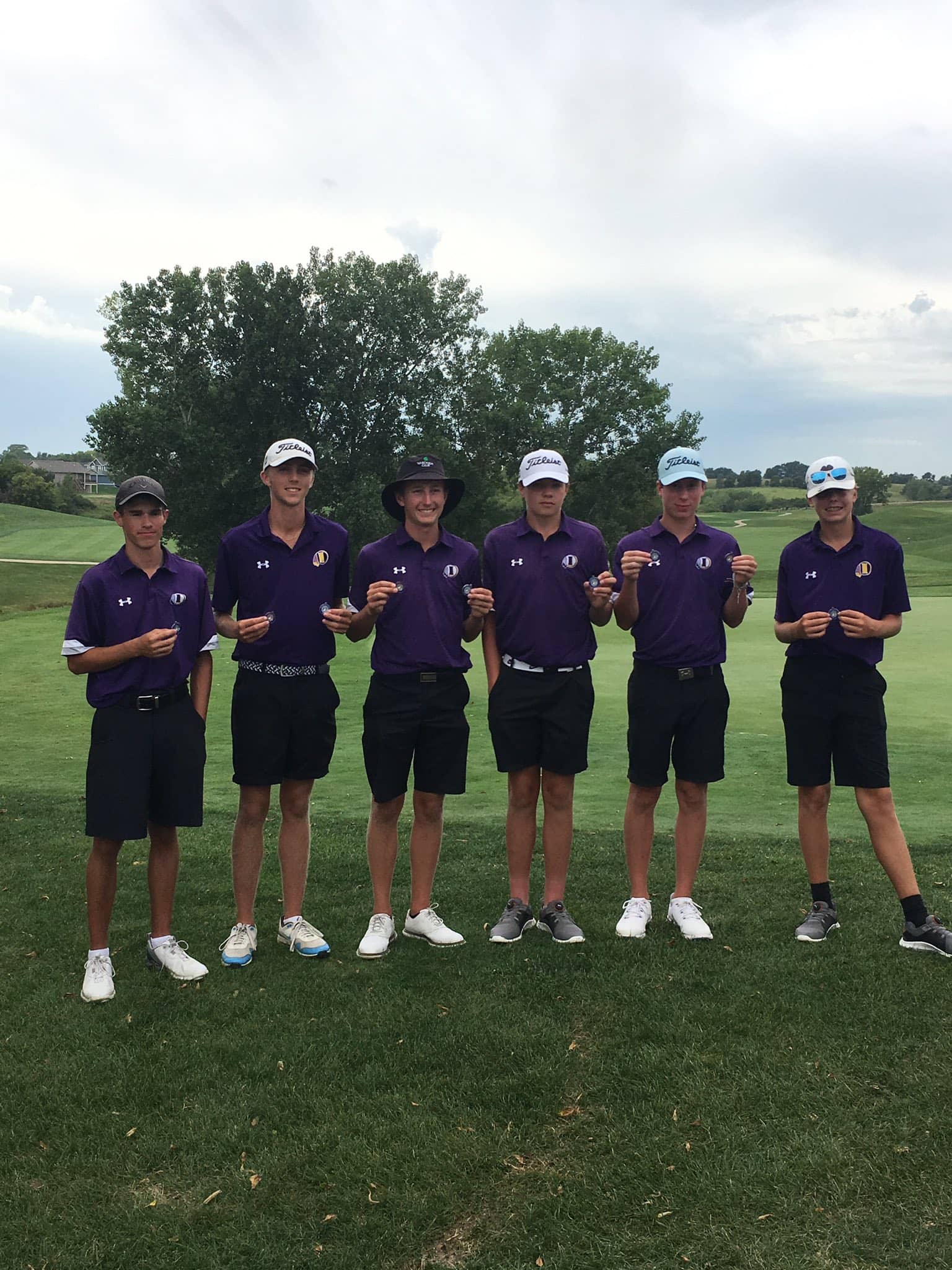 Indianola Football Hosts Glenwood
The Indianola football team takes on Glenwood tonight to continue non-district play, matching up with the 1-0 Rams. The Indians survived a frantic comeback attempt by Ankeny Centennial in their 26-20 win last week, after they took a 26-7 lead with just four minutes remaining in the contest. Head coach Eric Kluver said the Indians as expected had some big plays through the air, but it was the running game that opened up the offense.
"I still think we need to run the football. The more we are able to establish the running game, we have outstanding receivers and a great quarterback, the run game working will be able to open our playbook more and more."
The game will be broadcast live on 94.3 KNIA, as well as on the Indianola Activities YouTube channel, with pregame starting at 6:30pm, and kickoff at 7:30pm.
Indianola Boys Golf 2nd at Norwalk
Both the Indianola boys golf team and girls swimming team took second in their respective competitions Thursday evening, the boys golf squad competing in Norwalk and the girls swimmers in Grinnell.
Preston Bily had the round of the day for the Indians golfers, as he tied the meet medalist score with a 61, and Jackson Overton and Graham Hilton each carded a 73 to tie for 5th, while the team overall shot a 295 at Legacy Golf Course in Norwalk. The Indians next hit the links Tuesday in Ottumwa.

Indianola Girls Swimming 2nd at Grinnell
The Indianola girls swimmers scored 155 team points to come in second at the Grinnell meet that also included Newton, Vinton-Shellsburg, and the host Tigers. Olivia Bacon won the 200 and 100 Freestyle, Amelia Moorlach won the 500 Freestyle took third in the 200 Individual Medley, Olivia Raemaker and Julian Bacon took third and fourth in 50 Freestyle, Erin Hinshaw took third the 1M Dive, Julian Bacon took 2nd in the 100 Butterfly, while the 200 Freestyle relay team took first. Full results are below