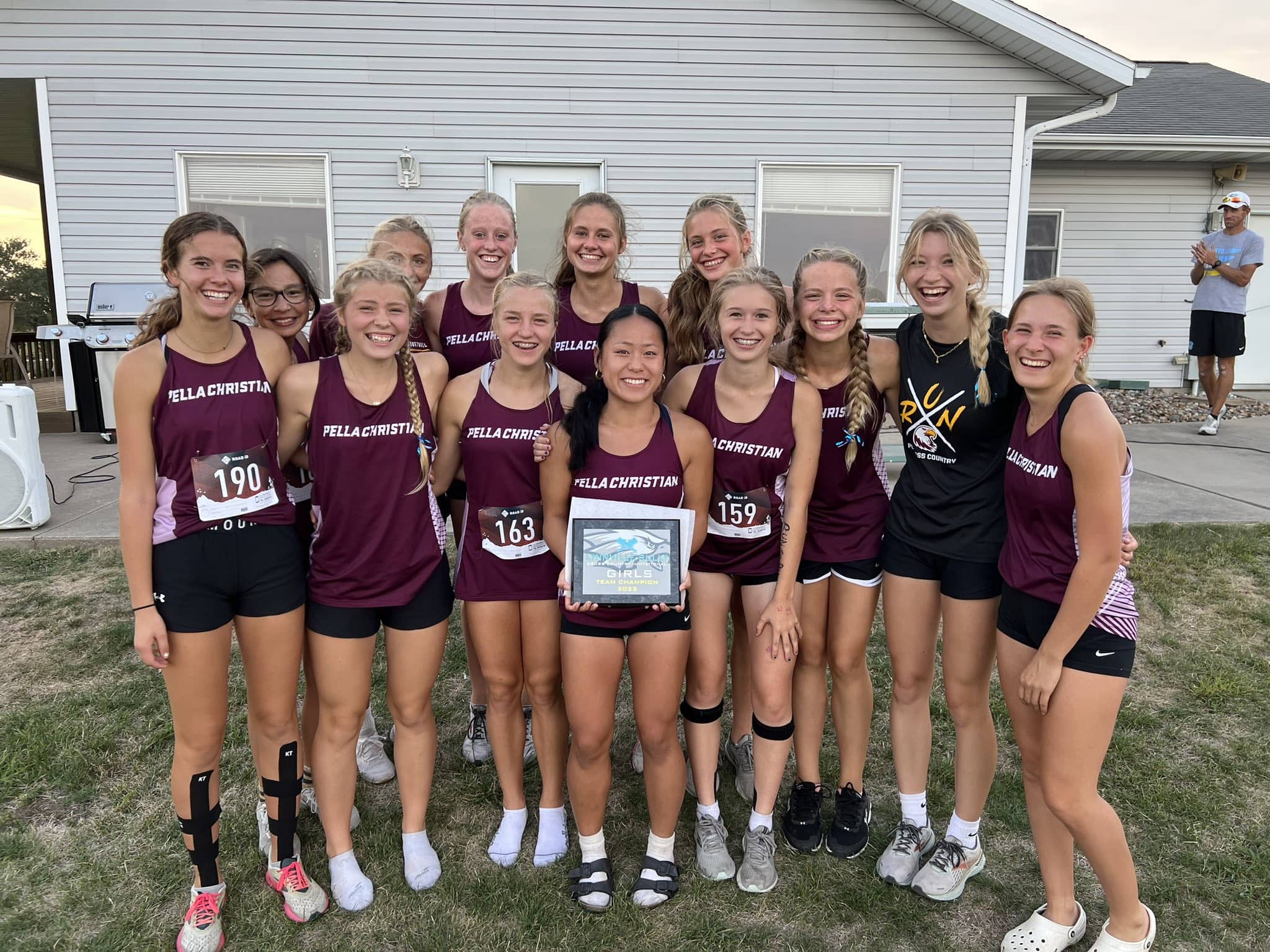 Five years ago, Pella Christian head cross country coach Mike Buchheit barely had enough runners to fill out a full seven-person team in meets. That is not the case nowadays, as not only do the Eagles have enough runners for two full squads, but the team is also seeing better results on the course than ever before.
Pella Christian, who just missed the state meet as a team a year ago, is seeing better times this year than they had posted last season and currently sit on the cusp of the Class 2A rankings. One thing motivating the Eagles improvements is the healthy competition among themselves. 
One of two individuals that qualified for state last year, junior Jaclyn Holmes picked up right where she left off by being the top finisher for Pella Christian in the first three meets. Gaining ground throughout those meets, freshman Bailey Vos set her sights on catching and passing Jaclyn on the leaderboard. Bailey achieved that goal at Lynnville-Sully, taking second place in the meet while leading the Eagles to the team title. Both Jaclyn and Bailey say that the competition to be the first girl to cross the finish line each race has helped them push the team to new heights this season.
Jaclyn: "I think that's more of like a motivation than competition, and I try to think of it that way because we always encourage each other throughout the race and push each other."
Bailey: "I feel like there's just been a lot of like, healthy competition and everything that keeps us like pushing towards finishing and everything."