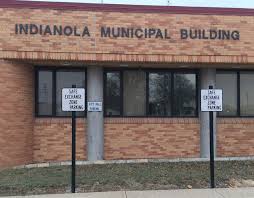 The Indianola City Council approved a pair of major site plans at their meeting Monday, allowing construction to begin with two buildings on N Jefferson Way. Assistant City Manager Andy Lent tells KNIA News the projects will now move forward, one new business and one replacing a former building.
"The site plans first go through planning and zoning then come to council based on the recommendation of the p&z commission for approval. One site plan was for a new car wash located next to Pizza Ranch, and the other was for the rebuilding of the TruBank building on Jefferson Way across the street from Wal-Mart. Both were approved, so now the projects will move forward towards construction."
To listen to the full interview, click below.
https://www.kniakrls.com/2022/09/21/lets-talk-indianola-city-council-recap-43/