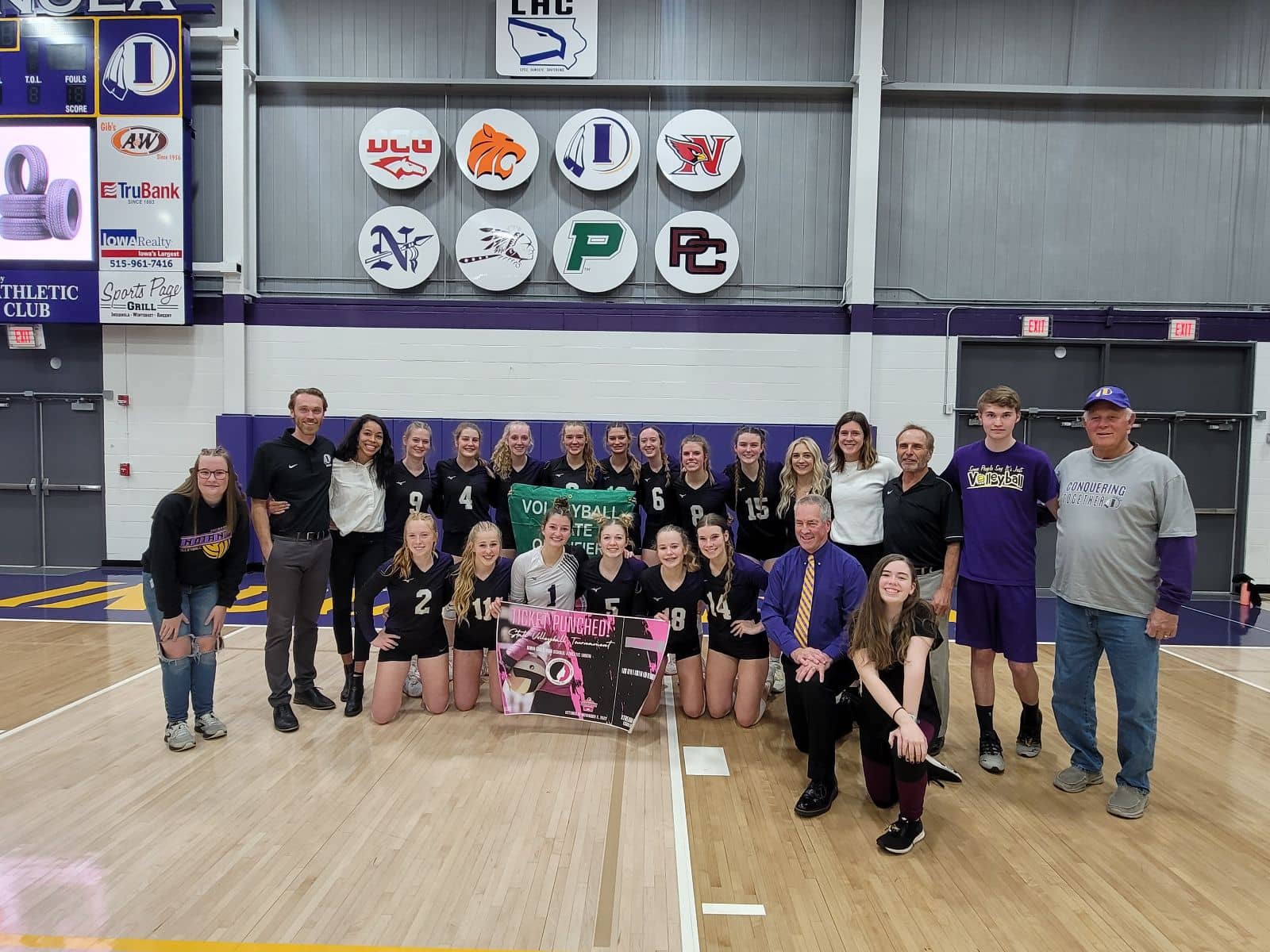 The #4 Indianola volleyball team swept ADM in the regional final at Indianola High School Tuesday night 3-0 to earn a spot in the class 4A state tournament for the 11th time in school history.
The Indians used the home court advantage energy to dominate set one, gaining an early lead at 6-4 before going on a 12-4 run to lead 18-8 with the majority of Tigers points coming off of Indianola serve miscues. The run grew from there, as the Indians won 25-9 finishing on a 7-1 run to lead early.
The second set was much closer as the Tigers began to find their groove, but after the Indians trailed 12-14 halfway through, they tied it up at 16-all before going on a 9-4 run to clinch the second set.
The third set was again close, but saw the Indians grow a huge 17-9 advantage and looked to have the match in hand, only to see the Tigers come back and tie the score at 23, but the Indians closed out the final two points to qualify to state.
Head coach Kent Halstead tells KNIA Sports the team knew they had an opportunity, and he knew they would step up to the plate.
"It's coming together, it's playing and sacrificing, and that's why it's so rewarding tonight. We went to state in '13 and '14 and that was just my second and third year here, and maybe it felt like I was still on my honeymoon still. This mean so much because of all the work we put into it. Sometimes you train your whole life for one moment of glory, and I hope we get a few more this year, but we are certainly celebrating this tonight."
Senior Kailey Peters said the entire squad showed up and did what they needed to do to earn the victory.
"I think this was definitely a team game. Since ADM does so many different things everytime, you really have to focus on yourself and we had to play our own game. That's what we focused on all week, we didn't worry about them too much and it worked perfectly."
The Indians will match up with #5 Western Dubuque Monday at 6pm, with the game being broadcast live on 94.3 KNIA.