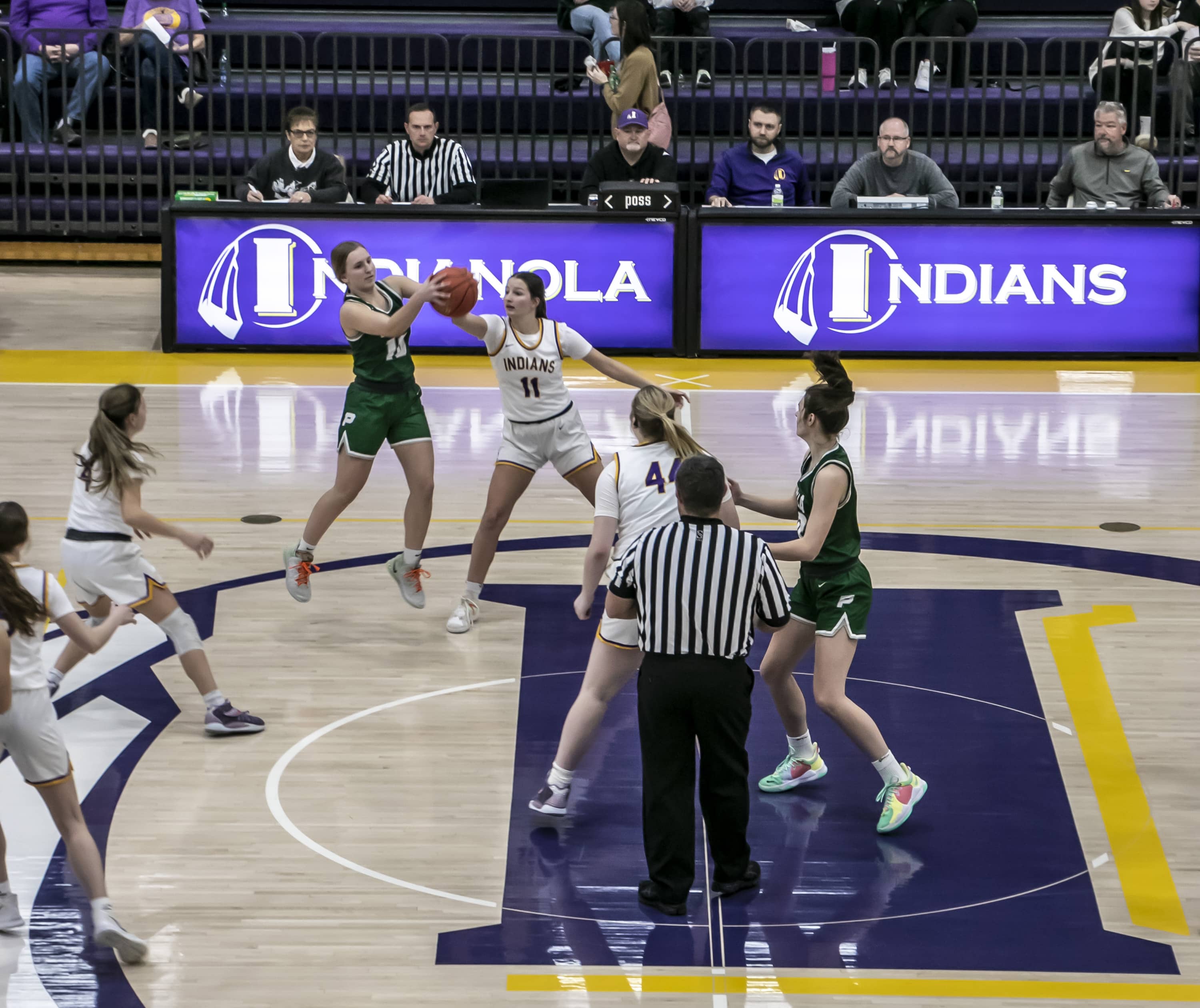 A battle of ranked teams went the way of the Dutch girls, while the Indianola boys held off an upset attempt in a clash between conference schools Tuesday in Indianola, heard live on 94.3 KNIA.
Pella's 15th-ranked girls toppled #8 Indianola 54-43 in the opener, while the #5 in 4A Indians boys remained undefeated despite a spirited attempt from the Dutch in a 60-53 contest in the nightcap.
The Dutch girls opened with a 9-0 run after both teams couldn't score in the first three minutes, and an Indianola surge gave them a brief one-point lead in a tilt otherwise dominated by the road team. Pella was balanced overall, with Mia Warner posting a 13-point, 13 rebound double-double, Kylie Tauke scoring 16 with six offensive rebounds, and Kennedy Van Vark tallying 11 points.
"Our constant pressure creates chaos, puts us in a good position at the end of basketball games and leads to our players having a lot of fun. This is a step in the right direction in our goal of putting together 32 complete minutes," said Pella Head Coach Blaine Forsythe.
Emily Naughton scored 19 to lead the way for Indianola. Pella's girls are now 9-2 overall and 5-1 in the conference, and host #2 in 4A DCG Tuesday; the Indianola girls are now 5-6 overall and 3-3 in league competition and welcome Pella Christian to town Friday.
In the nightcap, the Pella boys got off to a 9-0 run — the same as the girls. But Indianola's senior-heavy squad, even without star Drew Kingery, was able to work the game into a tie contest by the half. From there, the Indians came out of the gates with an 11-0 burst and didn't let go of the lead. They were keyed by Brady Blake and 18 points and a dozen from Brayden Drea. Luke Hardman scored 19 and Romon Hugan had 18 for the Dutch.
Indianola is now 10-0 overall while Pella drops to 6-4 and 3-2 in the conference; the boys teams will host the Mustangs and Eagles Friday as well.