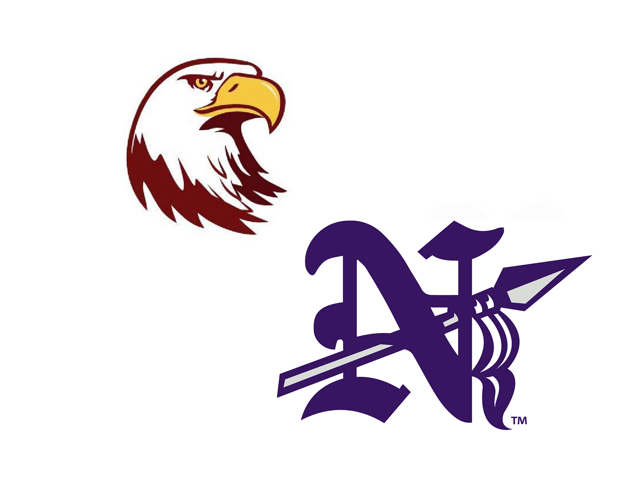 The Norwalk girls and boys basketball teams will both be gunning for a Little Hawkeye Conference sweep tonight when the Warriors host Pella Christian. 
The girl-boy varsity doubleheader starts at 6:15 p.m., airing live on 92.1 KRLS as well as kniakrls.com. The games will also be streamed live on the Warrior Productions YouTube channel.
The Norwalk girls, who defeated the Eagles 60-24 on December 9, will be looking to snap a three-game losing skid following recent losses to Oskaloosa, Carlisle and Pella. The Warriors are 3-11 overall and 2-6 in the Little Hawkeye standings. Pella Christian is 2-14 overall and 0-8 in conference play following Monday's 48-29 home loss to Class 3A sixth-ranked Des Moines Christian.
Norwalk girls head coach Jill Martin tells KNIA-KRLS Sports that there are no nights off in the Little Hawkeye Conference and that her team will need to improve in several areas to beat the Eagles for a second time.
The Warrior boys will look to stay hot tonight, entering the contest on a five-game winning streak that includes Friday's 65-35 win at Pella. Norwalk, now 9-3 overall, has moved into a three-way tie for second place in the LHC standings at 5-3. Pella Christian is also part of that second-place tie and stands 10-4 overall after beating Des Moines Christian 53-46 on Monday night.
Norwalk defeated the Eagles 54-40 on December 9th, and Warrior head coach Aaron Pelzer expects another tough matchup tonight against Pella Christian's formidable front line. Pelzer says the Warriors were locked in nearly every defensive possession at Pella Friday and he is hopeful for more of the same against the Eagles.
Pelzer tells KNIA-KRLS Sports that Norwalk's goal is simply to play their best basketball on a nightly basis. When this is achieved, Pelzer believes the Warriors can beat anyone on their schedule.
"I think we're a really confident group right now but we also know that you're only as good as your last game, so come Tuesday night (Friday) doesn't matter one bit and we have to go out and prove ourselves all over again," Pelzer said. "That's kind of been the message we've been giving the guys, and during this five-game winning streak we've been pretty good in every single one of those games." 
Tonight's pregame coverage on 92.1 KRLS will start at approximately 6:00 p.m.