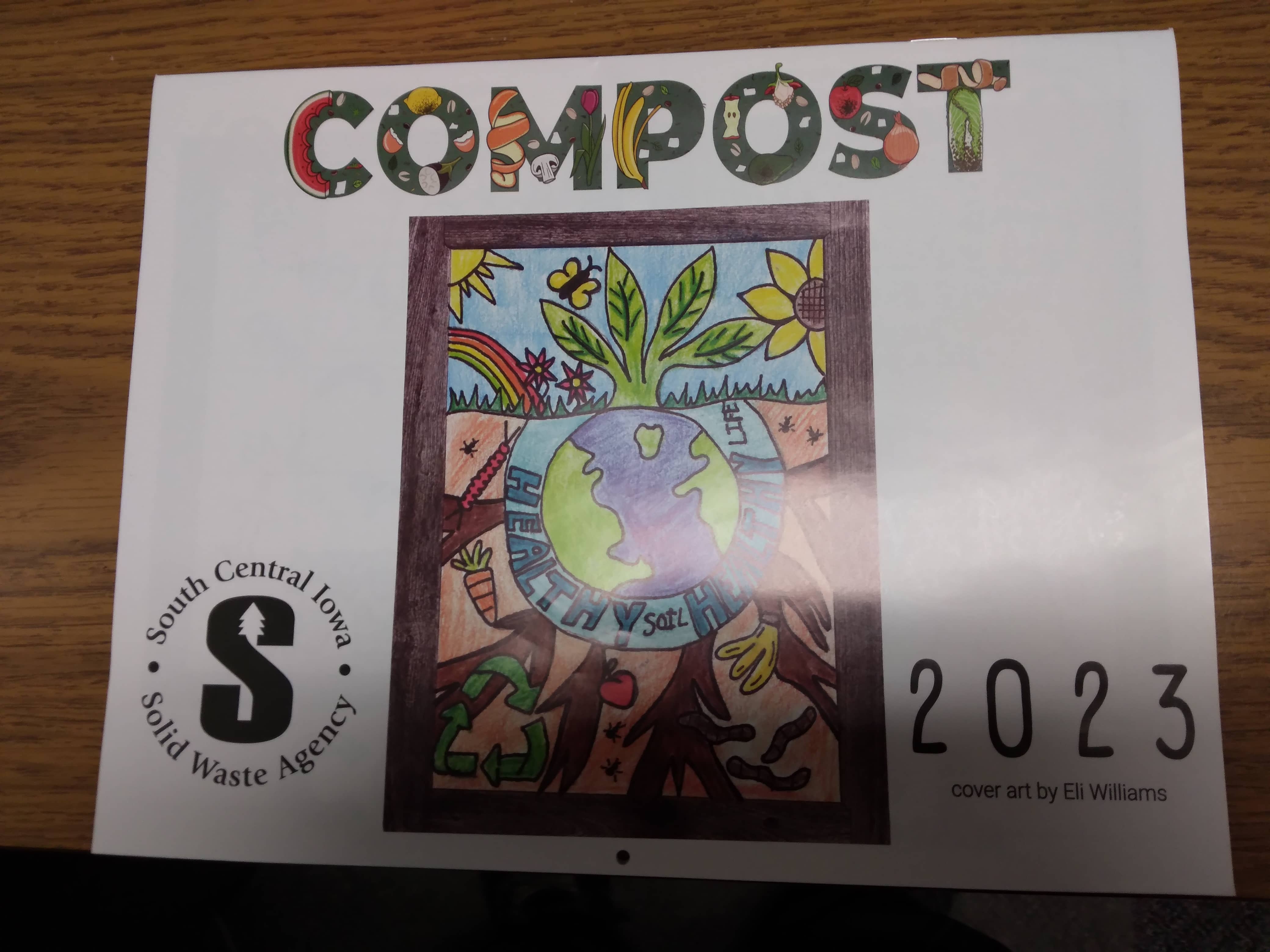 Rick Hurt with the South Central Iowa Solid Waste Agency (SCISWA) said his organization puts out a calendar every year and they have done so for at least the last eight years.
It is a calendar with a theme, which for 2023, was Composting. The calendar became a contest that drew around 550 entries from area third through fifth grade students in the SCISWA planning area, which covers Marion, Monroe, Lucas and Poweshiek counties.
Hurt tells KNIA/KRLS News, "We separate them into third, fourth and fifth grades, and we pick our top 25. We narrow it down and we pick a winner. The winner gets a little check and their school gets a check to help with their expenses as well."
According to Hurt, the winner gets a check for $100 and the school gets a $1,000 check. The winner this year was Eli Williams from Albia. 
The top 25 winners get their artwork displayed on the calendar. Marion County students who were in the top 25 with artwork on the calendar were, Ryley DeJong, Zoey Weldon and Isabelle Puyear from Twin Cedars, Abigail Carter and Shaleigha Shultz both of Melcher-Dallas, Arianna Kingery and Jocelyn Jurgens from Pleasantville and Adley Pratt, Knoxville.
There were also winners from Pella and Pella Christian grade schools.