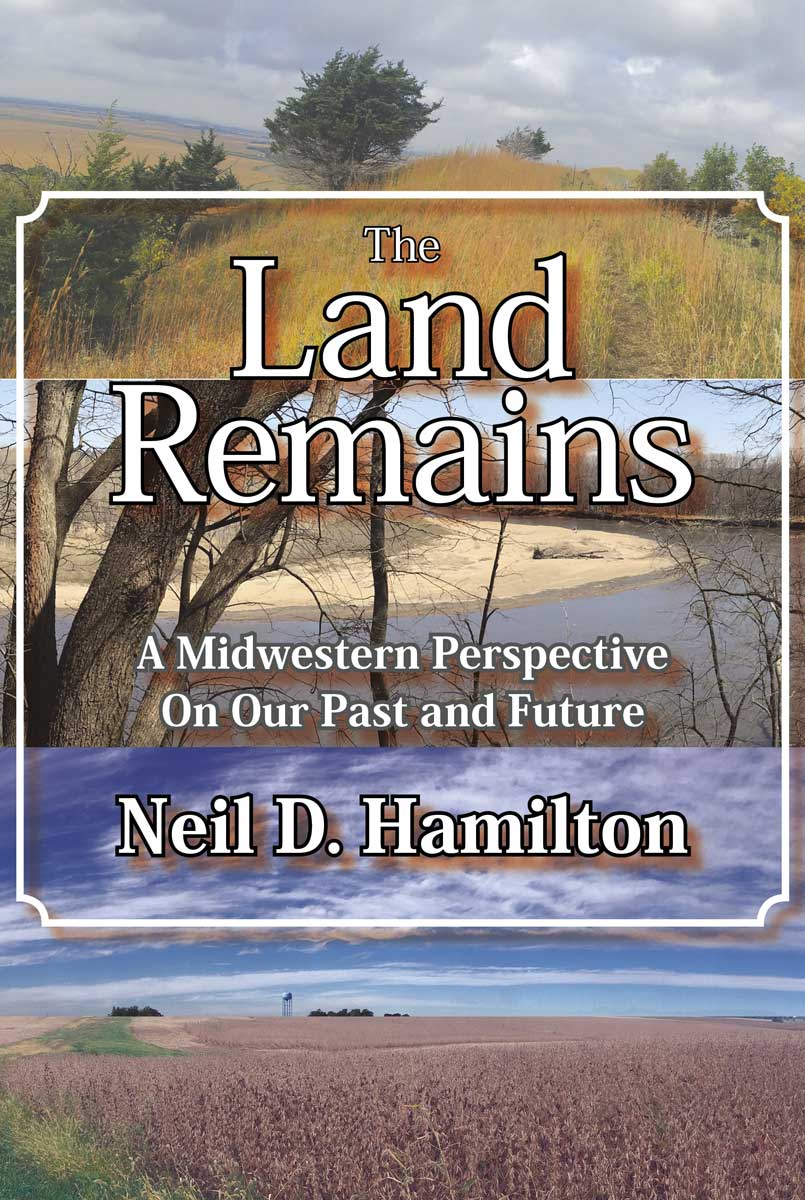 How does the way we use the land shape our lives, and our future?
Join us today as Dr. Bob Leonard goes "In Depth" with  Neil Hamilton, Professor, former Director of the Agricultural Law Center at Drake University, and author of "The Land Remains–a Midwestern Perspective on our Past and Future.
Go to Pageturner's Bookstore, or The Bookvault's websites to order the book, or to the publisher, Ice Cube Press.
Podcast: Play in new window | Download
Subscribe: Apple Podcasts | Google Podcasts | Spotify | RSS | Subscribe to In Depth Podcast