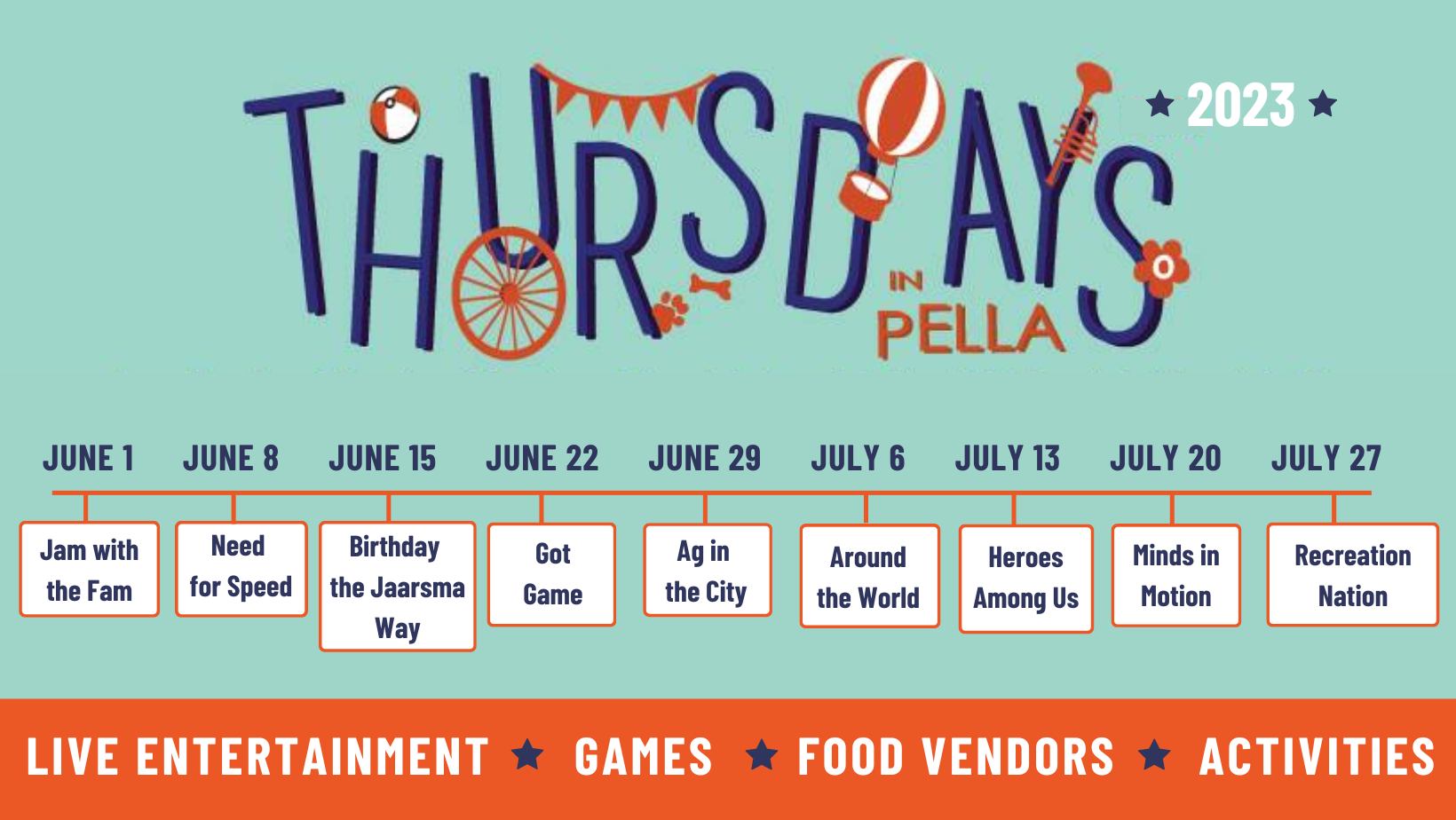 The Pella Area Community and Economic Alliance is gearing up for the returning Thursdays in Pella. Mary Mansfield and Trisha Klok with the PACE Alliance say weekly activities return to Central Park from 6 to 8:30 p.m., which includes entertainment, games, food stands, and more.
This year's themes are:
6/1 – Jam with the Fam: Family Night
6/8 – Need for Speed: Race Night
6/15 – Birthday the Jaarsma Way: Happy 125th Birthday Bash
6/22 – Got Game: Game Night
6/29 – Ag in the City
7/6 – Around the World: Global Celebration
7/13 – Heroes Among Us: Honoring ALL the Awesome People in our Lives
7/20 – Minds in Motion: STEM Night
7/27 – Recreation Nation: All things Recreation and Adventure
The KNIA/KRLS Lil' Big Red Radio broadcasts weekly from Thursdays in Pella each summer.