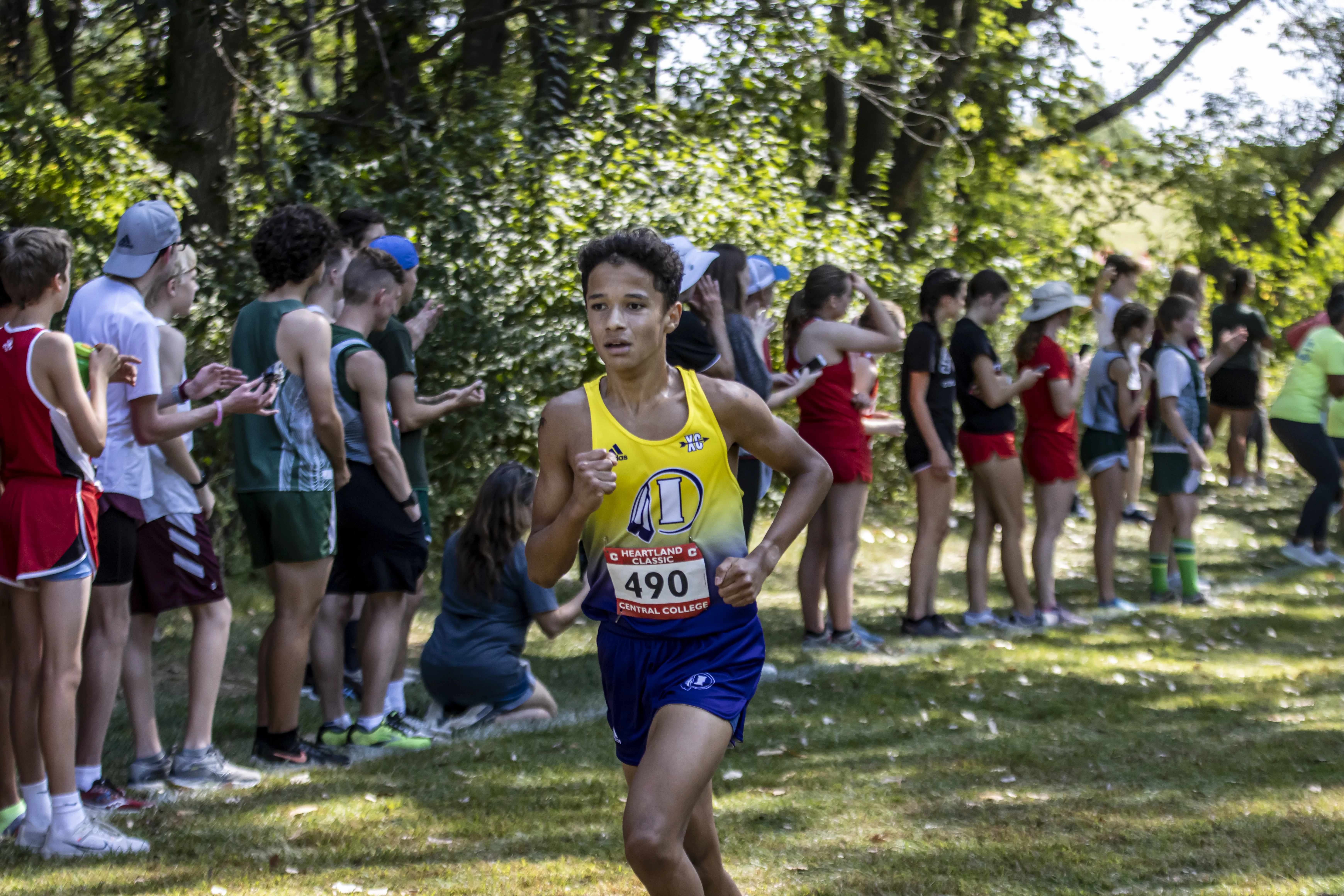 The Indianola volleyball team went 3-1 in the Waukee Tournament, the Indianola boys cross country team placed 19th at Central College, and the Indians girl swimming team placed 6th at Marshalltown.
The Indians volleyball team defeated Gilbert 2-0 (21-14, 21-14),Waukee 2-0 (21-13, 21-10), and #14 in 4A Knoxville 2-0 (21-15, 21-17) in the Waukee Tournament on Saturday, but then fell to #3 in class 5A Ankeny 2-1 (25-22, 29-31, 8-15) in a marathon semifinals matchup to end their day. They improve to 19-2 on the season, and return to Little Hawkeye Conference action hosting #11 Dallas Center-Grimes on Thursday.
Reed Robbins placed 66th, Keifer Barnes was in 103rd, and Paxton Bloom was 106th for the boys cross country team in the competitive meet, with the Indians earning a team score of 534. They next run Thursday in their home meet at Pickard Park.
https://www.iowarunjumpthrow.com/wp-content/uploads/2023/09/Heartland-Classic-9-16.pdf
The Indianola girls swimming team earned 96 points to finish in 6th place at Marshalltown on Saturday. Top finishers for the Indians included Olivia Bacon finishing 2nd in both the 50 and 100 Freestyle, and the 200 Medley Relay team of Guinevere McCusker, Faith Mahlstadt, Chloey Hart, and Bacon finishing in 4th place. Head coach Aaron Strain said despite it being their second meet in three days, the team saw time drops and swam well. They next compete Thursday hosting Marshalltown.