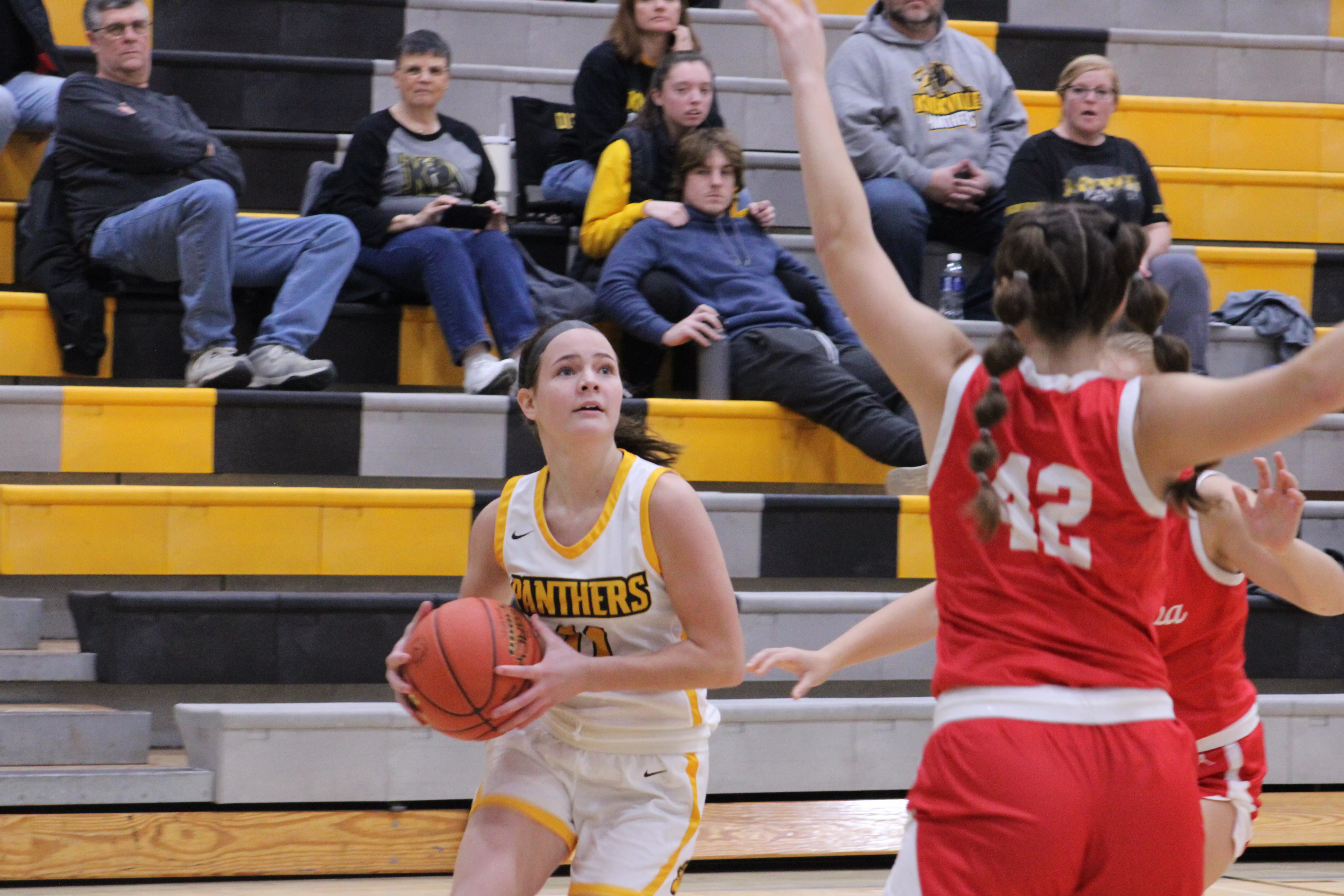 The freshman class for the Knoxville Girls basketball Squad has been highly touted for a few years. Two players will likely get the bulk of the minutes as Addy Dunkin and Abbie Keitges were instrumental in the Panthers win over Ottumwa on Friday night in the annual Achieve Scrimmage. Keitges hit the game winner with :05 left to give Knoxville a 44-43 win. Coach Matt Ritchhart tells KNIA/KRLS Sports the freshmen are varsity ready because of all the work they have put in leading up to this season.
Ritchhart: "A lot of these girls, they've played a lot of sports, and have been well coaches by their youth coaches, and now that transition to high school sports is happening and so far they're handling it really well."
Knoxville will begin the regular season on Tuesday hosting PCM, a game you can hear live on 95.3 KNIA.