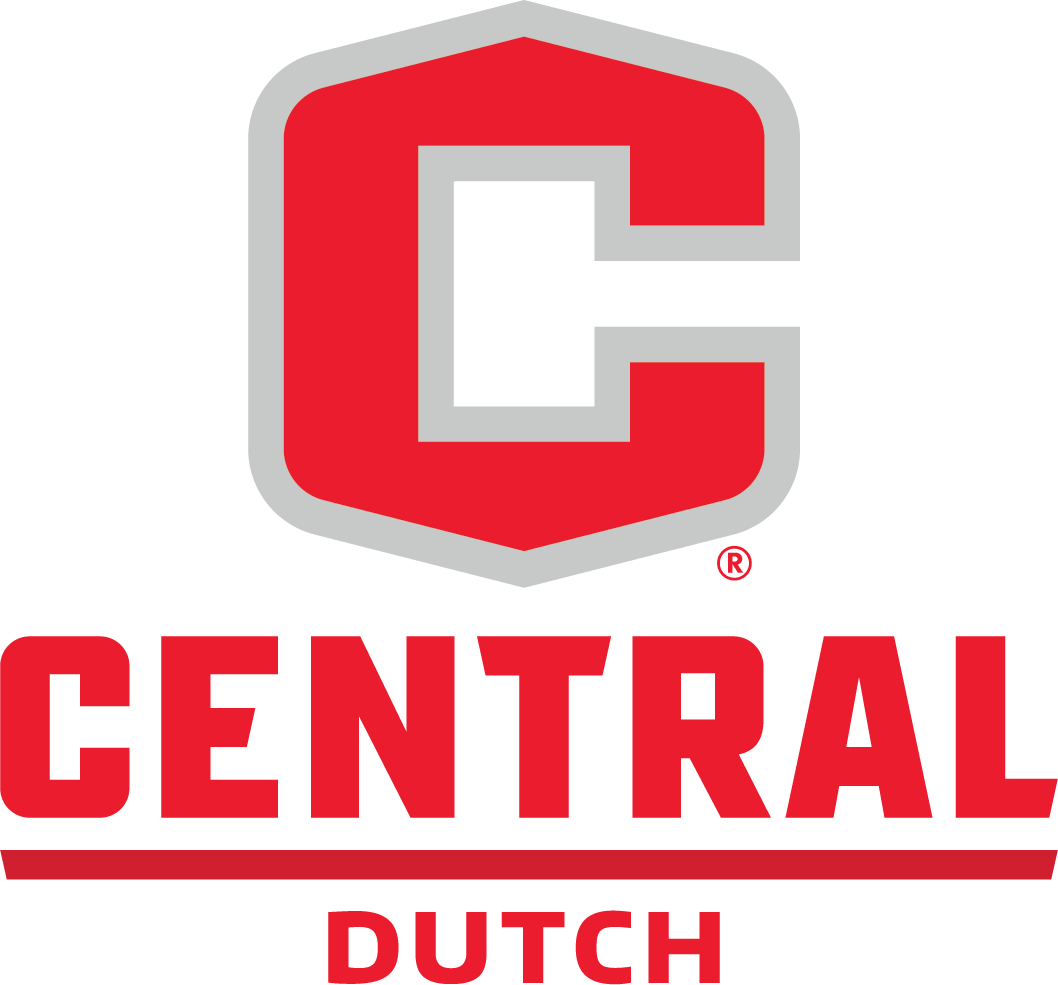 Event Results:
Central Men's Cross Country 15th at NCAA Division III Championship Meet
Caleb Silver 7th, Noah Jorgensen 24th individually and earn All American. 
Central Women's Cross Country 9th at NCAA Division III Championship Meet
Caroline McMartin 12th, Megan Johnson 30th and Addy Parrott 38th all earn All American 
Central Men's Basketball beat Waldorf 75-65
Central Men's Wrestling went 3-0 at the Scotty Wood duals (Beat Camden County CC 55-0, Messiah 32-7, and Muhlenberg 27-10)
Event Recaps:
Central's Silver, Jorgenson are Men's Cross Country all-Americans
For just the second time in school history, two Central College men's cross country runners gained all-America distinction as the Dutch soared to 15th place at the NCAA Division III Championships Saturday.
Caleb Silver surged to seventh place individually in 24:35.8 on the 8,000-meter course. He received all-America distinction for the second time after finishing 25th last year. In program history, that's second only to Eli Horton, who was fourth in 2013. Meanwhile, Noah Jorgenson was 24th in 24:53.6, up from 79th last year, to also gain all-America honors. It's the first time since 2013 and the second time overall that the Dutch have had multiple all-America honorees.
Silver and Jorgenson had both qualified for the national meet as individuals last year, but the Dutch made the field as a team for the first time since 2015. Ranked No. 21 heading into the meet, Central's 15th-place showing was its highest since taking 11th in 2014. There were 32 teams in the elite field.
Pomona-Pitzer (Calif.), ranked No. 8 in the USTFCCCA Division III poll, was the surprise winner with 158, knocking off No. 1 Wisconsin-La Crosse, which had 159. No 2 North Central College (Ill.) was third with 169 and No. 5 Wartburg College, the American Rivers champ, was fifth at 232. Central was 15th at 407 behind No. 19 Johns Hopkins University (Md.), which was 14th with 391.
Individually, Adam Sylvia, in his first national meet, was 100th in 25:42.5. Derek Webster was 179th in 26:11.7. Jack Orengo, who hadn't even cracked Central's varsity seven prior to the Oct. 28 American Rivers meet, was 220th in 26:29.0. Jack Brown finished 243rd in 26:39.2 and William Wadsley was 260th in 26:48.9.
Top-10 NCAA Women's Cross Country Finish for Central
With its best showing since capturing the first-ever title in 1981, the Central College women's cross country team had three all-Americans and finished ninth in the NCAA Division III Championships Saturday.
Senior Caroline McMartin gained all-America distinction for the second time, placing 12th in 21:20.8 on the demanding 6,000-meter course. It was the highest NCAA finish by a Central runner since Jackie Schwers placed fifth for the 1981 national champions. McMartin was 24th a year ago and 118th in 2021. Senior Megan Johnson was 30th in 21:39.1 and Addison Parrott turned in a career-best effort of 21:49.9 to take 38th. The top 40 finishers receive all-America distinction, so Johnson and Parrott gained that in their first national appearance.
No. 2-ranked Carleton College (Minn.) emerged on top in a tightly contested team race, winning with 151 points sneaking past No. 1-rated New York University with 154. Central, ranked No. 15 entering the meet, was the top American Rivers finisher in ninth with 292, well ahead of the 10th-place University of Wisconsin-La Crosse, which had 292. 
The Dutch needed other strong efforts to get a top-10 team finish and got them. Kira Hooper was 87th in 22:23.5, Leah Bontrager was 216th in 23:14.3, Hailey Hill was 258th in 23:41.0 and Lindsey Davidson was 292nd in 26:29.1.
Career-High 25 for Brand in Central Men's Basketball Win
Relying on its inside game once again, the Central College men's basketball team got center Joshua Van Gorp's second double-double of the season, an eight-block frenzy from forward Grant Johnson and a career-high 25 points from guard Kaleb Brand to outlast Waldorf College 75-65 Saturday.
Waldorf (2-4) used a physical playing style and torrid 3-point shooting to take a 43-42 halftime lead but Central turned up the defensive intensity in the second half. Central hit its first eight shots of the game, while Waldorf connected on 10 of 15 (66.7%) first-half 3-point shot attempts. The Dutch limited them to 2-of-11 after the break. Central (4-0) used a 44-14 advantage on points in the paint to overcome a 5-of-20 effort from beyond the 3-point line. The Dutch got 18 second-half points from Brand, including several buckets on drives to the hoop. He was 2 of 11 from 3-point range but 5 of 10 from close range and hit nine free throws, drawing nine fouls. Van Gorp had 22 points and 14 rebounds for his sixth career double-double. Central held a 46-34 rebounding advantage but Waldorf came up with 11 steals. Johnson finished one block shy of Jeff Verhoef's 1978 single-game record. He has 19 blocks on the year, an average of 4.8 per game. Johnson also had nine rebounds and five assists. Point guard Drew Edwards had a game-high six assists and seven rebounds.
Central opens American Rivers play at home Tuesday taking on Simpson College in a women's-men's doubleheader. The men's game is slated for 7:30 p.m. at P.H. Kuyper Gymnasium and both contests can be heard live on 92.1 KRLS. 
Dutch Men Win Three Times at Scotty Wood Wrestling Duals
Bouncing back on short rest from a tough loss Thursday night, the Central College men's wrestling team swept a trio of matches at the Scotty Wood Duals hosted by Muhlenberg College (Pa.) Saturday
It's Central's third trip to Pennsylvania since 2018 and the Dutch are now 11-1, with the only loss coming to No. 10 Johnson & Wales (R.I.) in 2021.
The Dutch opened Saturday's trip with a 55-0 win over Camden County Community College (N.J.), and then beat Messiah University (Pa.) 32-7, before closing it out with a 27-10 win over Muhlenberg. Individual results from all three matches were not made available. Sophomore Hayden Hearne and senior Gage Linahon were among the Dutch wrestlers who won all three of their matches.
Central is off for Thanksgiving week and then heads to Rock Island, Illinois for a dual with Augustana College (Ill.) on November 30 at 8 p.m.
Central's Young Places at Missouri Valley Women's Wrestling Open
Central College women's wrestling team freshman Asia Young earned first college podium finish, taking sixth in the 235-pound bracket at the Missouri Valley Open Saturday.
This was Central's biggest tournament so far as 460 athletes from 30 different institutions were represented, including the University of Iowa. Only five members of the Dutch program wrestled. Emma Carter, who finished sixth at the first two tournaments did not compete. Asia Young opened her tournament with a 14-1 technical fall victory over Anika Vasquez of Iowa Lakes Community College. She added a second-round fall against Aaliyah Ivarra of Avila University (Mo.). She lost by technical fall against Samantha Calkins of the University of Iowa and then injury defaulted out of the tournament. Gwen Canney picked up her first collegiate win with a 10-0 technical fall against Neveah Hast of Morningside University in the consolation third round at 191 pounds. Aniya Coleman, Leilani Asis Nonog, and Selena Snell were all 0-2 against high-level competition.
The Dutch are off until December 2 when they travel to the Buena Vista Open in Storm Lake.