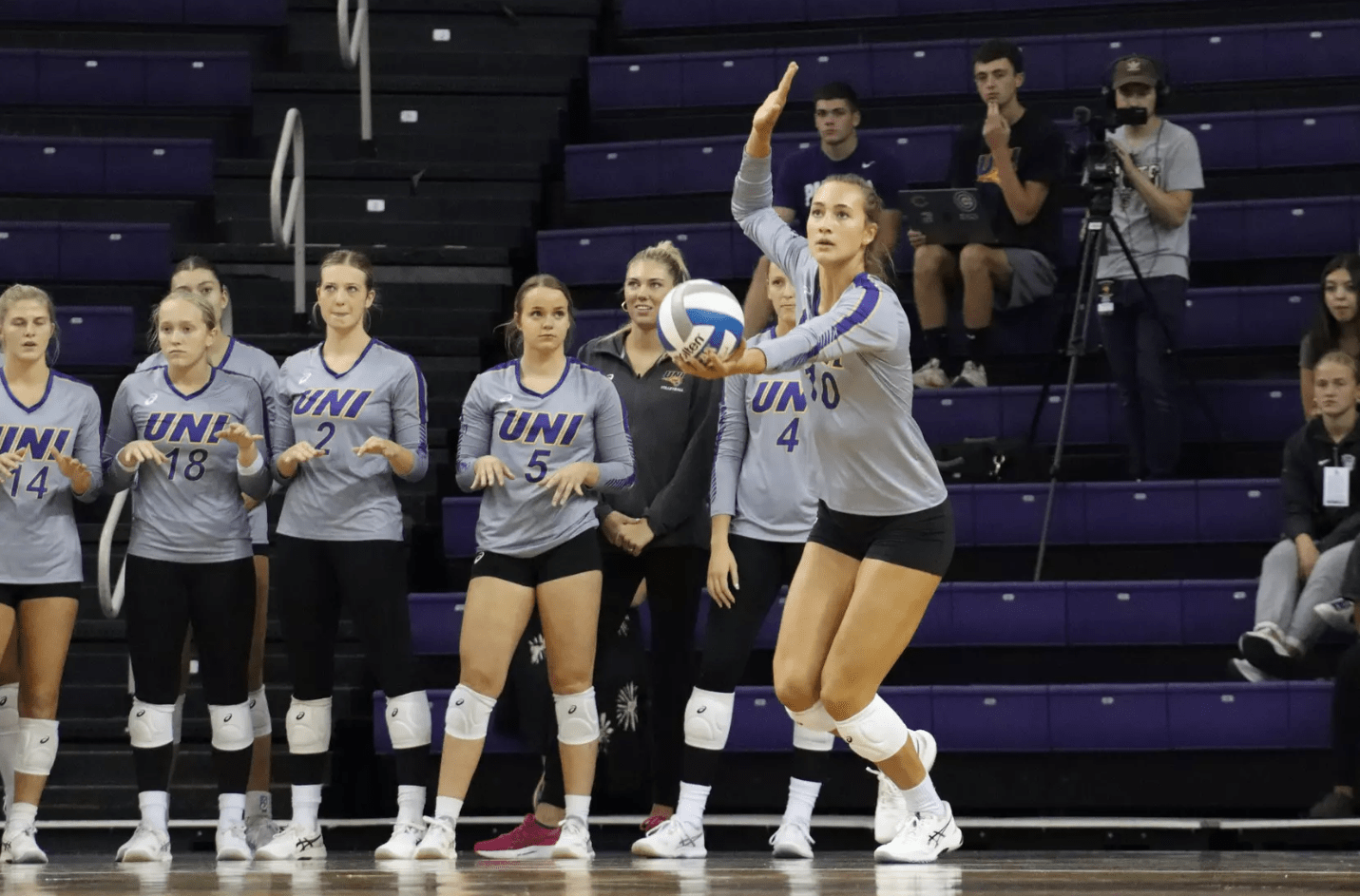 Photo by UNI Athletics
Several Pella High School graduates are competing well at the next level. Let's check in on those athletes in and their 2023 volleyball seasons (in order of graduating class):
Emily Holterhaus, UNI Volleyball (Class of 2019)
Holterhaus was named to the All-Missouri Valley Conference team for the second time in her stellar career, earning first-team honors. Holterhaus led the Panthers to an undefeated conference season, with 376 kills (3.7 per set) and points per set (4.1). She set Northern Iowa's all-time attack attempts record in a November road win at Valparaiso and moved into UNI's top-five list for career kills. Holterhaus has never missed a match in her career with 153 appearances and 549 sets played, both ranking second in program history. Holterhaus will attempt to lead UNI back to the NCAA Tournament this week with an automatic bid, playing in the MVC tournament.
Natalie Clayberg, Gallaudet University (Class of 2019)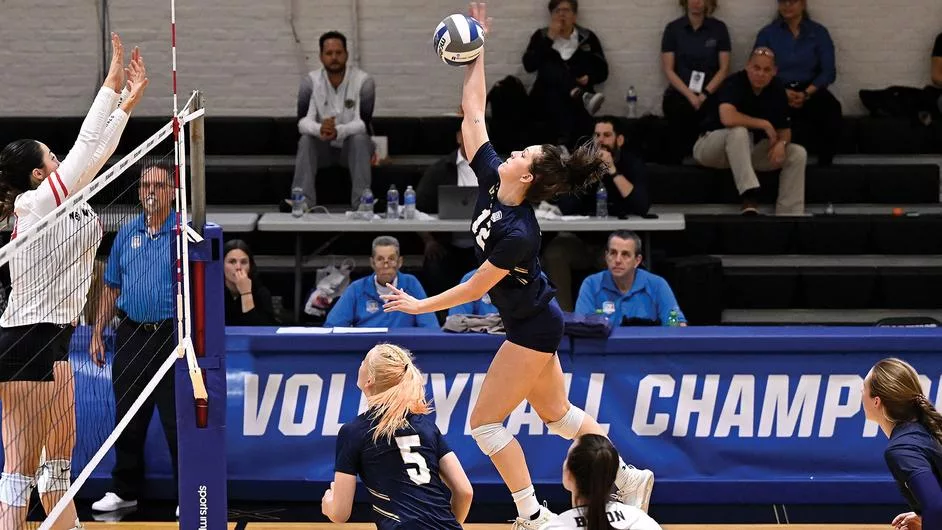 Clayberg finished her collegiate volleyball career on a high note, earning All-United East Conference first team honors, being a key part in getting the Bison to the NCAA Division III National Tournament. The Wartburg College graduate used her fifth year of eligibility here at Gallaudet while pursuing a master's degree in social work. Clayberg tallied 324 kills, 344 digs, 56 service aces and 30 blocks for the Bison. Clayberg was named United East Women's Volleyball Player of the Week twice (Sept. 11, Nov. 6) the first time on offense and the second on defense. She ranked 87th in NCAA Division III for total attacks (961).
Kennady Klein, Nebraska Wesleyan (Class of 2019)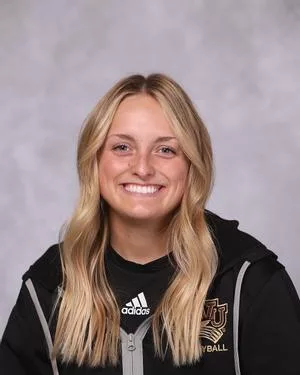 Following a special senior season that included recognition as the American Rivers Conference player of the year in 2022, the fifth year season for Klein was limited due to injury. The libero played in 10 matches, averaging 2.81 digs per set. Klein finished with 1,222 career digs over five seasons.
Jenna Schulte, Central Missouri (Class of 2019)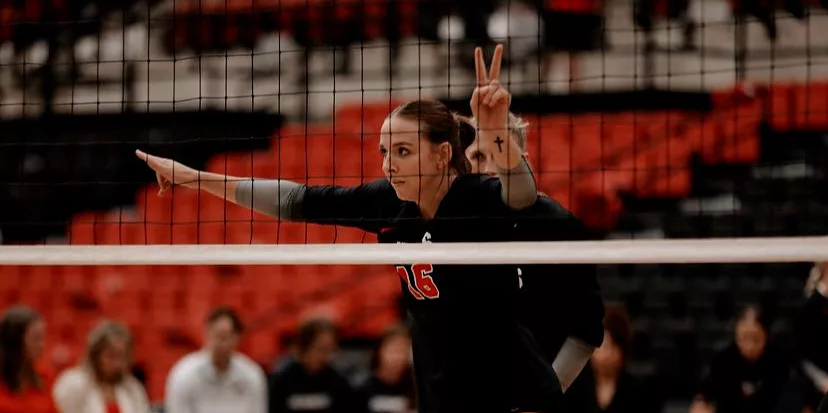 Schulte had a career-ending injury heading into this season. However, as previously reported on KNIA/KRLS, she was honored by the American Volleyball Coaches Association for her courage in the face of personal tragedy and several injuries.
Courtney Paxton, Simpson College (Class of 2021)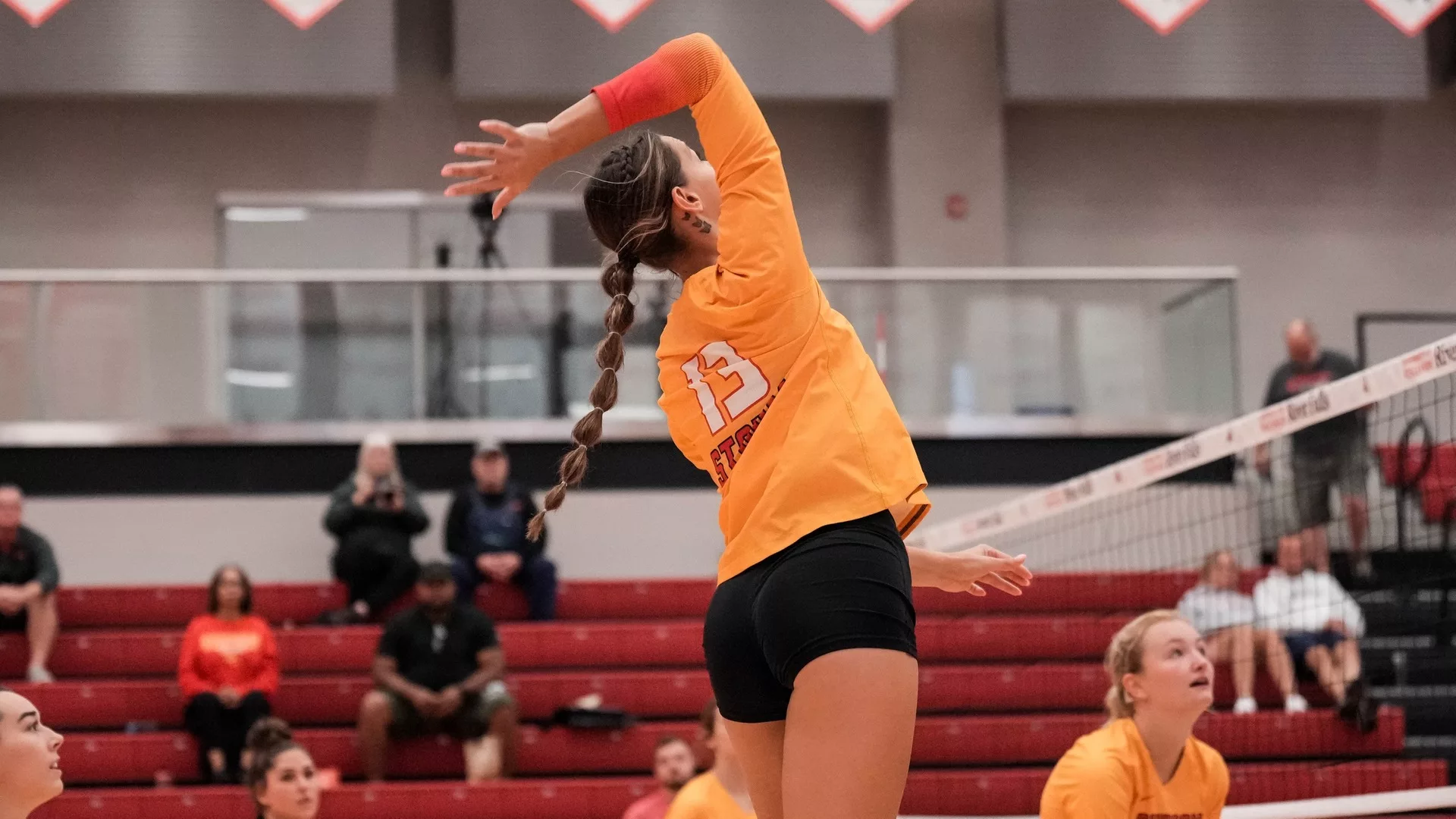 The junior played in 18 matches for Simpson, averaging 1.53 kills per set in her third season in the main rotation for the Storm. Paxton has 295 career kills in three seasons.
Meridith Rowe, Elmhurst College (Class of 2022)
Rowe appeared in three varsity matches in her sophomore season, recording three kills in those appearances.
Jasmine Namminga, Calvin University (Class of 2023)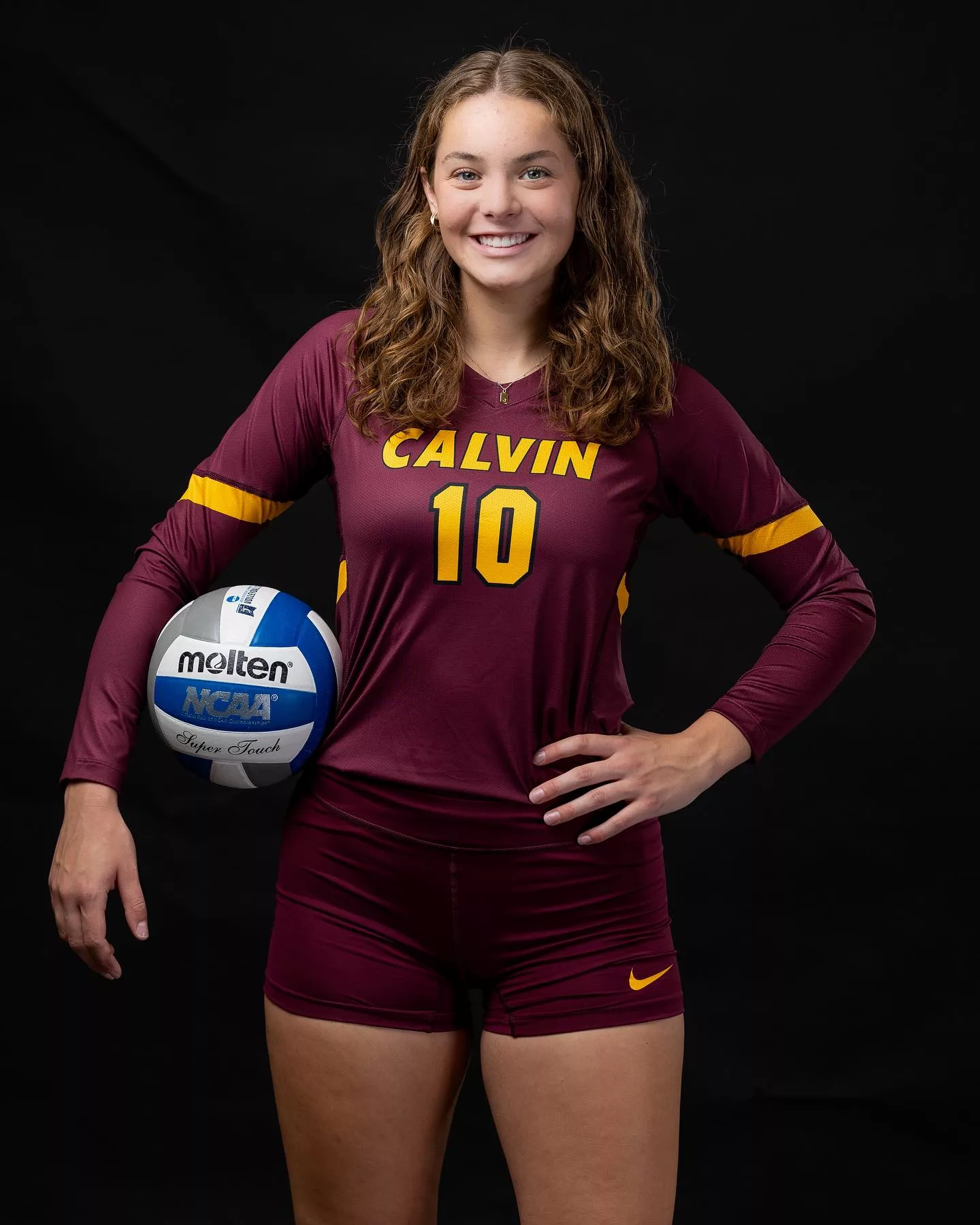 Namminga debuted for the defending NCAA Division III champions, appearing in 27 matches and starting 16. Namminga recorded 1.35 kills per set with a .219 attack percentage and was a part of 80 blocks defensively, which was second best on the team. The 12th ranked Knights fell in the NCAA tournament on November 16th, completing a 22-8 season.