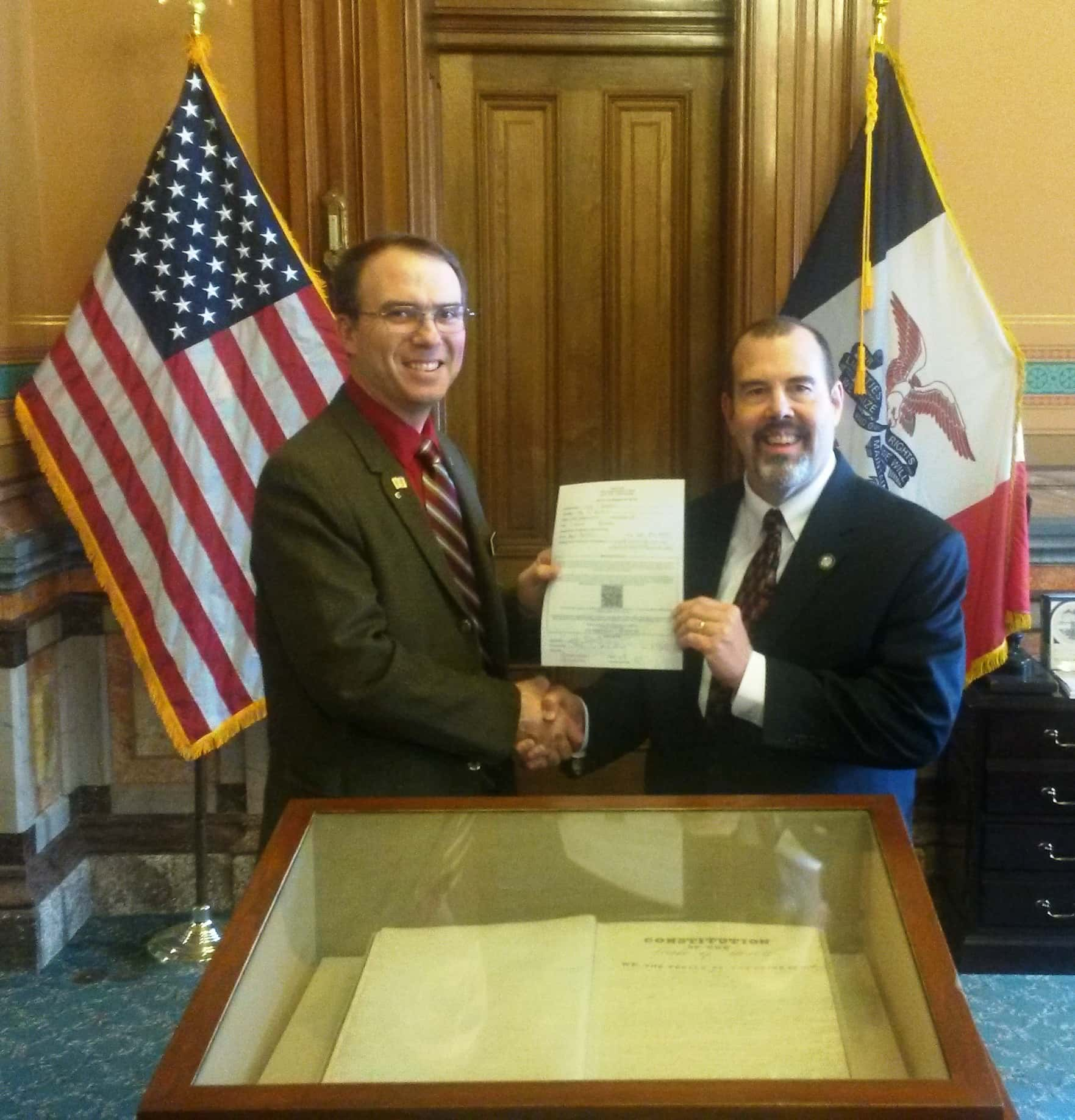 State Representative Greg Heartsill of rural Columbia announced today that he is seeking re-election to Iowa House District 28.
"The decision to seek public office should never be made lightly. To do the job right, it is a year-round commitment to be available to field constituents' concerns, meet with advocacy groups and local business owners to develop sound policy, as well as colleagues over the interim to be ready to flesh out issues and garner support for legislation," Heartsill said in a statement.
Representative Heartsill holds monthly town hall forums in several of the towns that he represents monthly during Session and quarterly during the interim.
Heartsill campaigned two years ago on making state government more efficient, and says he will continue to do so if reelected.
"It has been very rewarding to help cut through the red-tape of government and solve problems, but sometimes it is upsetting and heart-breaking when constituents bring problems that have no easy fix," shared Heartsill. He says he has learned a great deal about dozens of complex issues in the past four years.
"I have worked hard to move common sense legislation to the Governor's desk that keeps citizens, especially our kids, safer […] bills like toughening penalties on human traffickers, sexually violent predators, and kidnappers," Heartsill says.