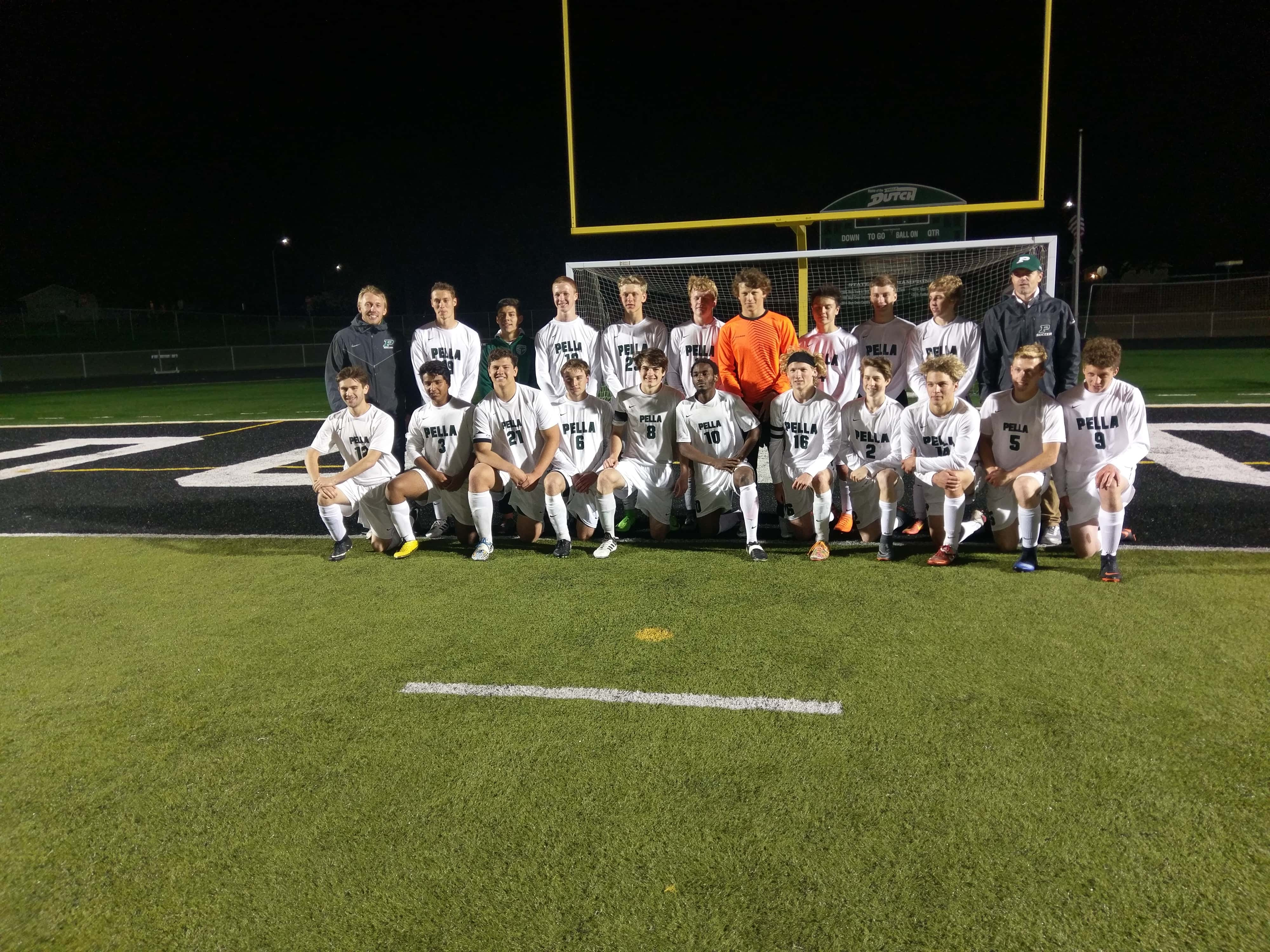 No. 3 Pella got all they could handle from their in-county rivals Thursday, going to penalty kicks with Knoxville. The Little Dutch, thanks to two big saves from Goalkeeper Sam Warner in the shootout, won 4-3 over the Panthers.
Knoxville just wouldn't go away — and hit two huge goals by Sam Wadle and Ian Crossett with under 25 seconds both in the first and second halves respectively. Adam Davis of Pella was able to stifle the momentum of the halftime break by scoring within the first two minutes of the 2nd period.
Pella took a late lead in the 2nd before Crossett's late goal that sent the game to two intense, extra ten minute overtime periods before the Little Dutch pulled away during the penalty kicks.
Head Coach Mark Solomon tells KNIA/KRLS Sports he was impressed with how hard the experience Dutch fought to hold off the speedsters from Knoxville to earn the win.
Knoxville's Darius Pipkins and Pella's Drake Beard each opened the scoring for their respective teams. Pella extends their 12-game winning streak into a conference championship match in Grimes Tuesday, while the 9-5 Panthers wrap up the regular season at home Thursday against Oskaloosa.