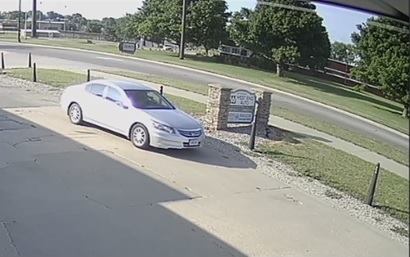 A man accused of taking photos of Pella teenagers last week turned himself into the Pella Police Department after they sought him out for the alleged actions.
Pella Police Chief Robert Bokinsky tells KNIA/KRLS News on Friday surveillance video showed the man driving into the parking lot of West End Auto, and appearing to take photos of high school aged joggers running on the sidewalk.
"We've been able to identify this person, and he does live in the Central Iowa area and happened to be in Pella that day," he says. "We're in the process in running through his alibis and what not, to make sure we have his story nailed down."
Bokinsky says they have not found any criminal offense at this time, but the department is still investigating out of caution. He thanks the community for sharing the information on social media, which Bokinsky believes led to the man turning himself in and potentially stopped him from causing further harm to others or committing criminal activity.