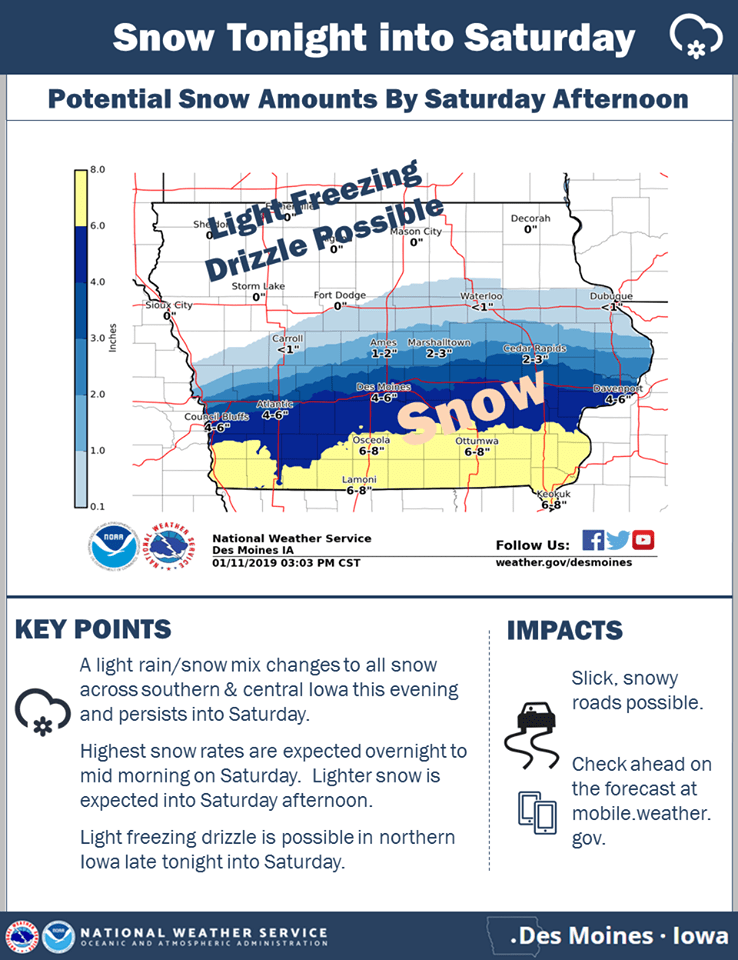 The City of Pella snow ordinance is in effect. This means all vehicles must be out of city parking lots, streets, and alleys so plows can clear roads.
The Knoxville Snow Ordinance is in effect. Parking is prohibited on all city streets until the storm ends and streets are plowed curb to curb.
The City of Indianola Snow Ordinance is in effect until further notice.
Between 3-6″ of snow is expected in most areas of the state south of I-80. A Winter Weather Advisory continues until Saturday evening. Stay tuned to KNIA/KRLS for the latest information.