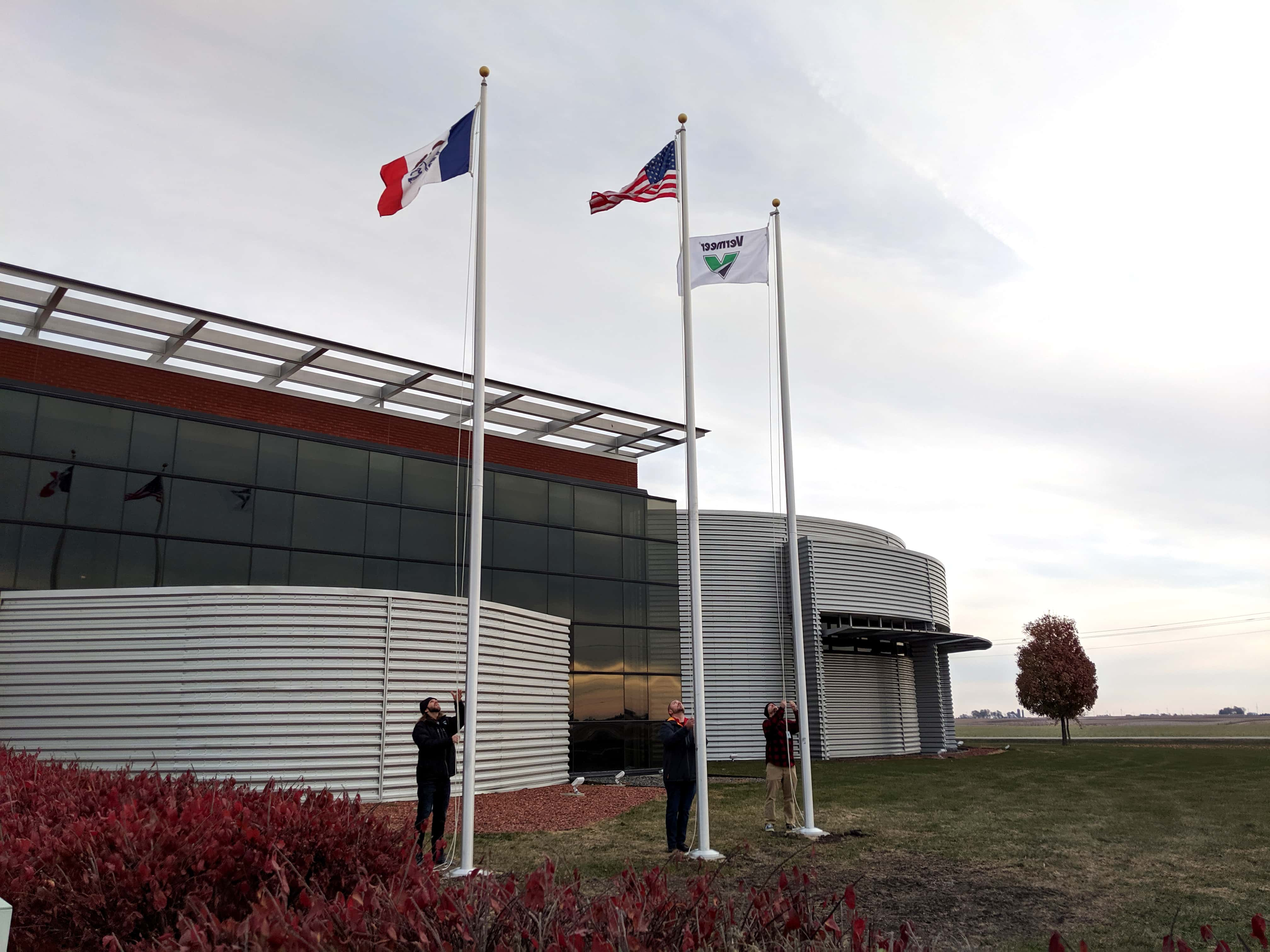 Today, Vermeer Corporation held a special flag-raising event in support of Vermeer team members who have served or are actively serving in the United States military.
The iconic flags in front of the Vermeer Global Pavilion were removed after the tornado on July 19, 2018 destroyed many of them. At 8 a.m. this morning, the Veterans of Vermeer group came together and raised the flags for the first time since that storm.
While every Vermeer team member has an impact on customers and the world, today Vermeer honored those who personally uphold our freedom and our country through their sacrifices. In addition to holding veteran recognition events in their areas, all Vermeer team members were encouraged to wear red to remember everyone deployed.
"It is an honor to be a part of the Vermeer team. This is such a cool thing to see a company encouraging this show of support to our veterans, those continuing to serve in National Guard and Reserve components and those that are deployed. We are very fortunate to work for a company that is so mindful of their military community and values their contributions. Today was another milestone reached in our rebuilding efforts on the Vermeer Mile and it was a privilege for the Veterans of Vermeer to be a part of that," said Billy Fox, security and emergency preparedness manager and veteran of Vermeer.
Video: