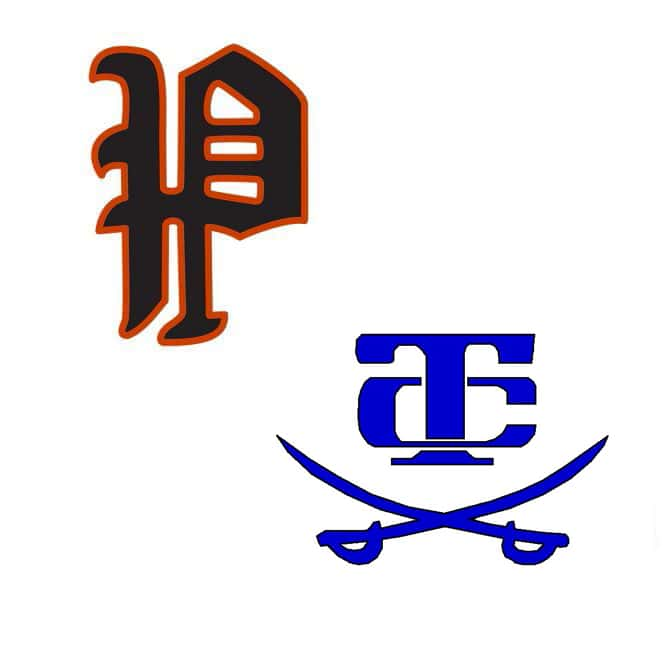 Pleasantville was able to topple in county opponent Twin Cedars in girls basketball action, winning 40-29 last night.
Coming into Tuesday's game, the Trojans were 2-0 ,and the Sabers were 0-1. Pleasantville started off the game pretty flat, letting the Sabres jump to quick lead. Sophomore Brooke Roby started off on fire, making 5 three pointers in the first half and ending the half at a total of 17 points, giving the Sabers a half time lead of 24-19.
The second was a completely different story, as Trojans came out rolling. They opened up with back-to-back steals from Rachel Harvey, who went on to make another two steals throughout the half.
They shut down the Sabers' leading scorer, Brooke Roby, who had no points in the second half, following her 17 in the first. Head Coach Jeff Cooks said the team made halftime adjustments for dealing with Roby.
"We just said we're not gonna let her keep shooting 3's, we went box and left one on her, and took her out of the game, and they just really struggled after that."
It was a big night for Trojan Sophomores, as Malorie McKinney who racked up 14 points and another earned 10 from Adi Adreon. The trojans got another 11 from Junior Faith Vanderhart. 
Despite the loss, Twin Cedars Head Coach Trent Verwers said there were some positives to take away from the game.
"Well, we were up on Pleasantville, a great, great, great team, well coached, we were up on them at half and that's something to look positive at, [in the] second half we just kind of fell apart."
Pleasantville improves to 3-0 and returns to action tonight against Melcher-Dallas, while Twin Cedars will turn around and host Wayne this evening.