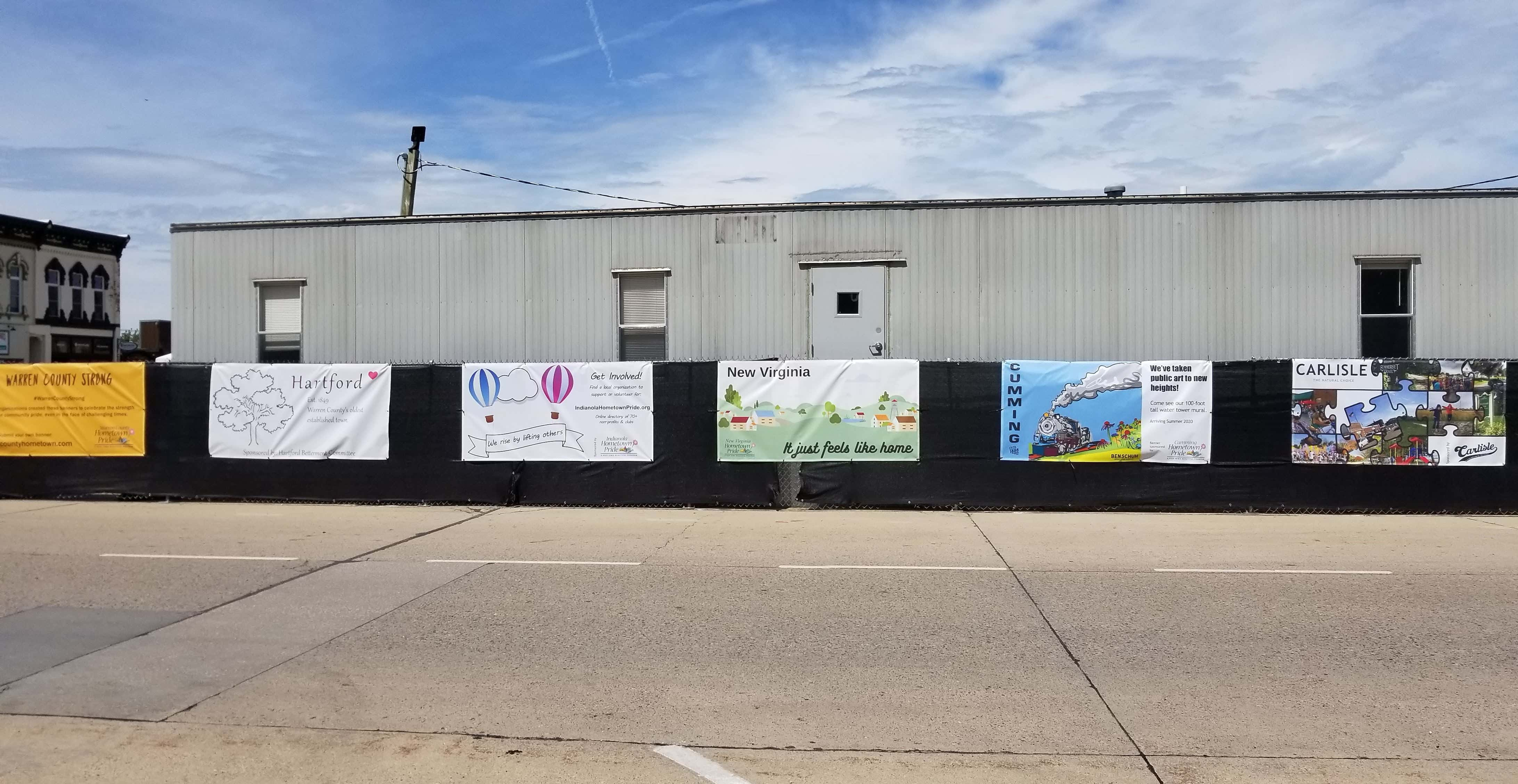 Banners representing the different communities and notable places in Warren County have been placed on the square surrounding the Warren County Justice Center construction on the Indianola downtown square. Terry Pauling is one of the organizers of the project, and tells KNIA News the banners are an educational storytelling of Warren County through artwork.
"We can tell the story of Warren County's history. Put that on the fence in some fashion, people can enjoy that. It will change the looks of the fence, make it something that we can be proud of, and visitors can learn more about Warren County and its history."
More banners will be installed as they arrive.