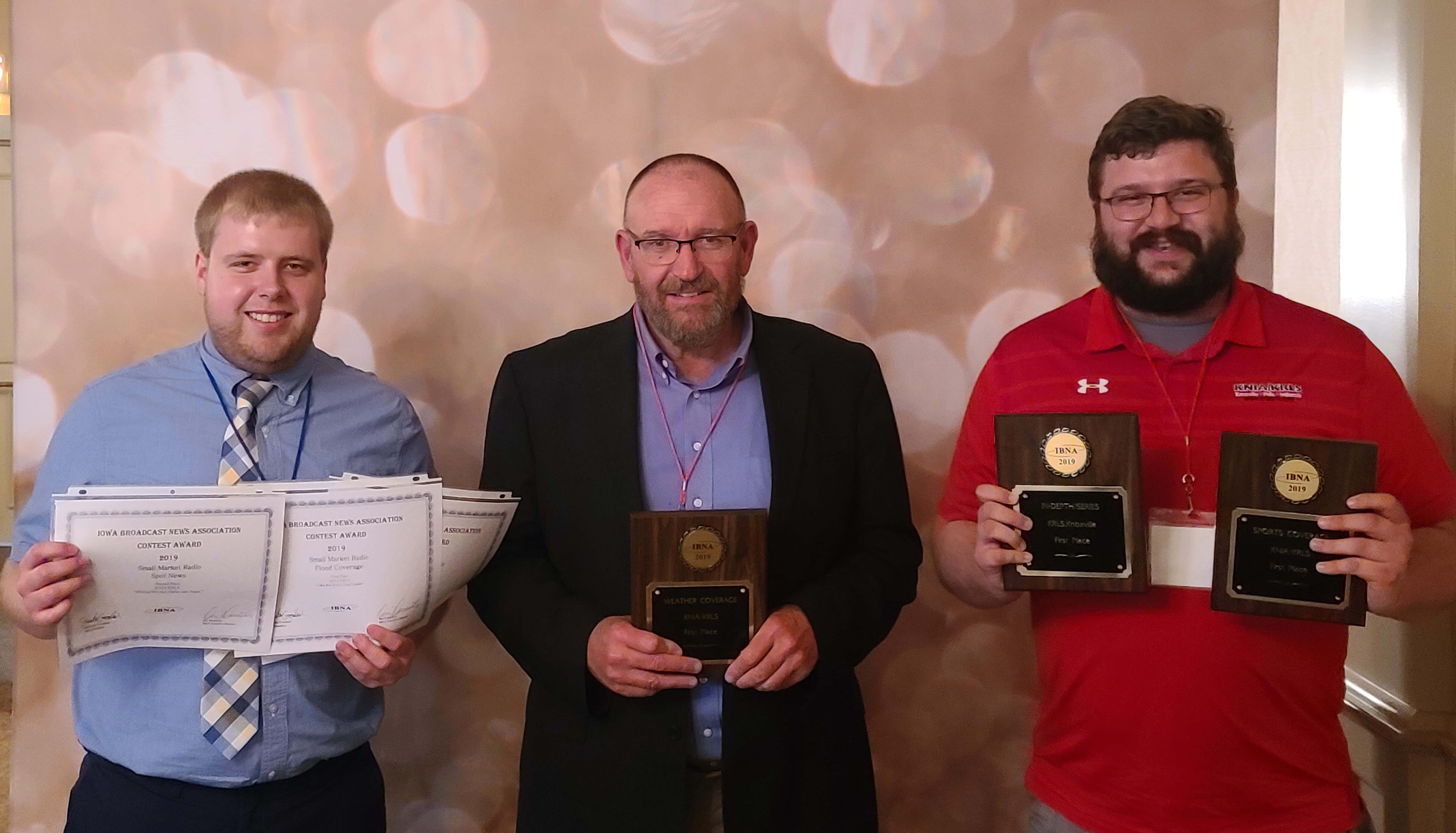 KNIA/KRLS Radio was once again recognized among the best radio stations in Iowa at the Iowa Broadcast News Association annual awards and convention, this year held locally at the Pella Opera House Saturday.
The station earned first place honors for best in the state coverage of local sports, severe weather, and in depth series. The following earned that recognition:
Sports Coverage – "Special Edition Radio Sports Page: The Emily Holterhaus Story", Andrew Schneider
Weather Coverage – "Severe Weather Action Team – Lacona and Tracy Tornadoes", Andrew Swadner, Spencer Dirks, Robert Leonard, and Andrew Schneider
In Depth/Series – "Remembering the Vermeer Tornado One Year Later, Let's Talk Pella," Andrew Schneider
Additional honors were received for the now seven-time award winning Football Friday Night Radio Preview Show, breaking news, and coverage of the 2019 floods.
KNIA/KRLS Radio General Manager Jim Butler says the statewide recognition reflects the stations' continued commitment to local news, sports, and weather coverage in Pella, Knoxville, Indianola, and the rest of South Central Iowa.