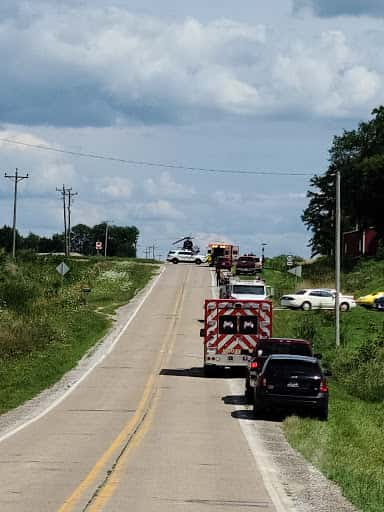 First responders were called to the scene of an accident involving a juvenile female and a golf cart Friday afternoon in the 2100 block of Old Highway 92 east of Knoxville.
Responding agencies included Knoxville Fire and Rescue, the Clay Township Fire Department, Marion County Sheriff's Office, and Mercy Helicopter.
Stay tuned to KNIA/KRLS for continuing updates.