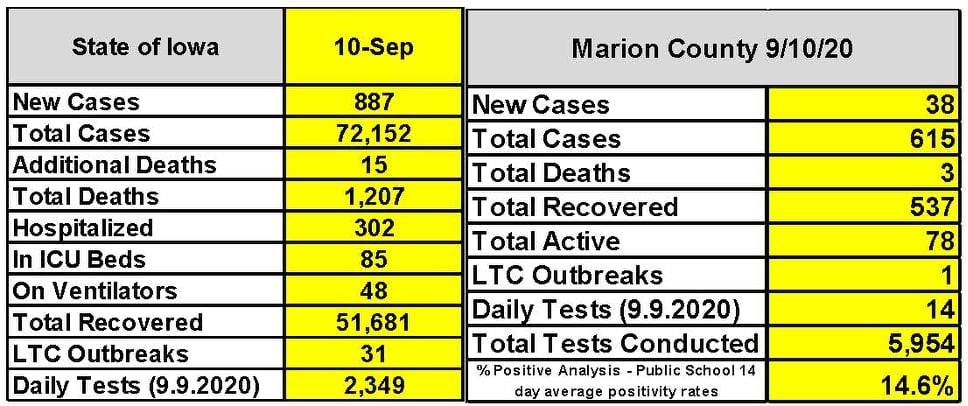 Marion County Public Health reported an additional 38 cases of COVID-19 in their daily update Thursday. Marion County Public Health Director Kim Dorn says the spike in local numbers is due to a conflict in state data that was failing to notify local health officials of positive cases after the same individual previously tested negative.
"When people test once at a testing site outside of Marion County Public Health, and they test negative, they go into the state system as a negative. If they test a second time, again at a different testing facility, and they are positive, we have not been getting notified of the positive result. Our two hospitals and clinics have been quite good about calling us, so inside the county does not appear to be the problem. Judi [Van Hulzen] went into the system over this past weekend, and searched through every single past negative to see if there was another result, and she found a significant number of them.
Marion County Public Health has been contacting those individuals and letting them know of the data conflict, and then staff has been performing contact tracing and guidance. Marion County has its first state designated outbreak in a long term care facility. According to state data, West Ridge Specialty Care in Knoxville has seven positive cases of COVID-19.
A third fatality from COVID-19 was reported on Thursday as well. There are 78 active cases of COVID-19 and 537 recoveries out of 615 total confirmed cases. The 14-day average positive test rate is at 14.6%.