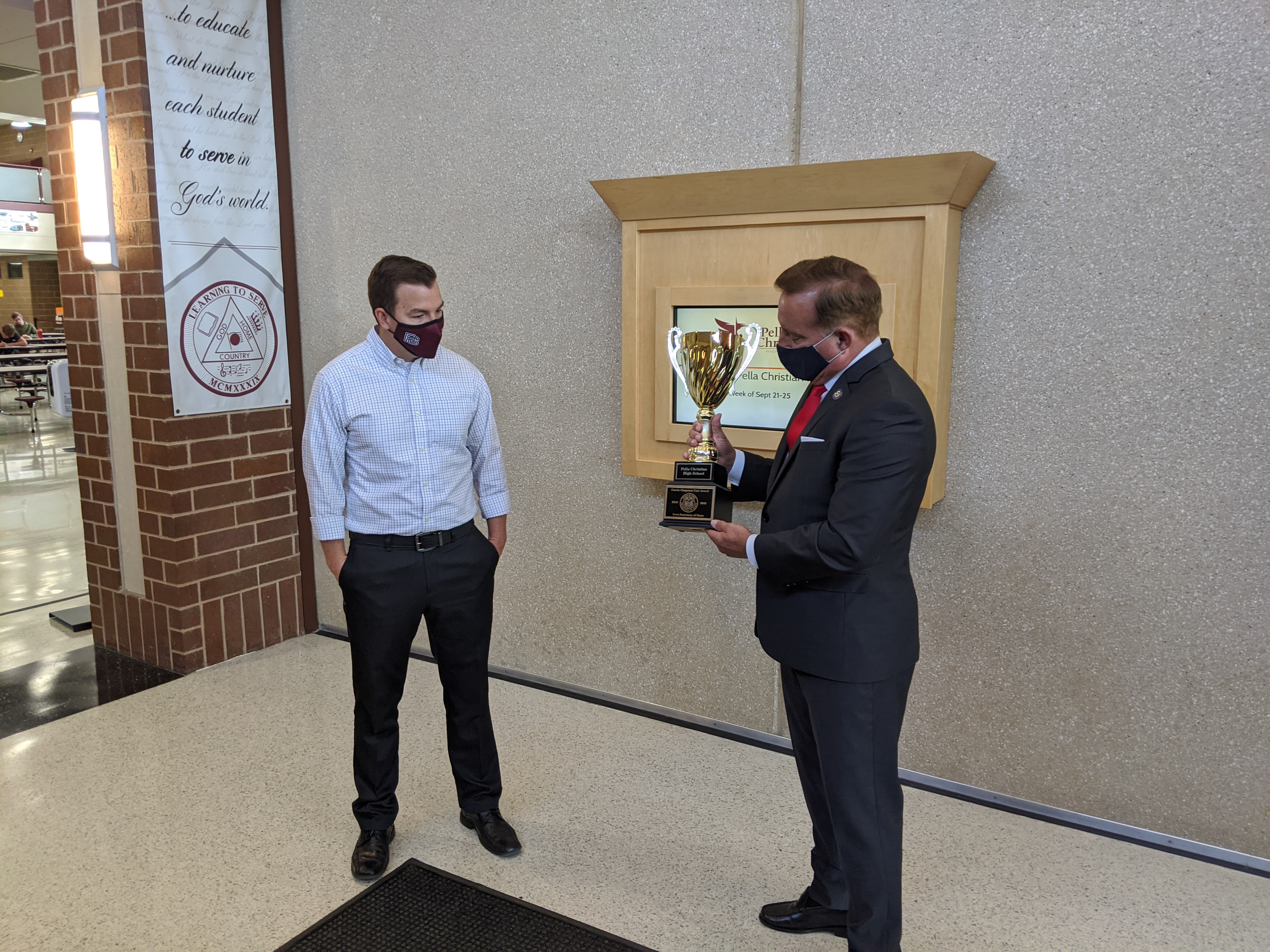 Before the end of September, more than 600,000 Iowans have requested absentee ballots ahead of the 2020 general election. In his recent visit to Pella Christian High School, Iowa Secretary of State Paul Pate emphasized the importance of registering to vote and encouraged all Iowans who do choose to vote absentee to do so as early as possible.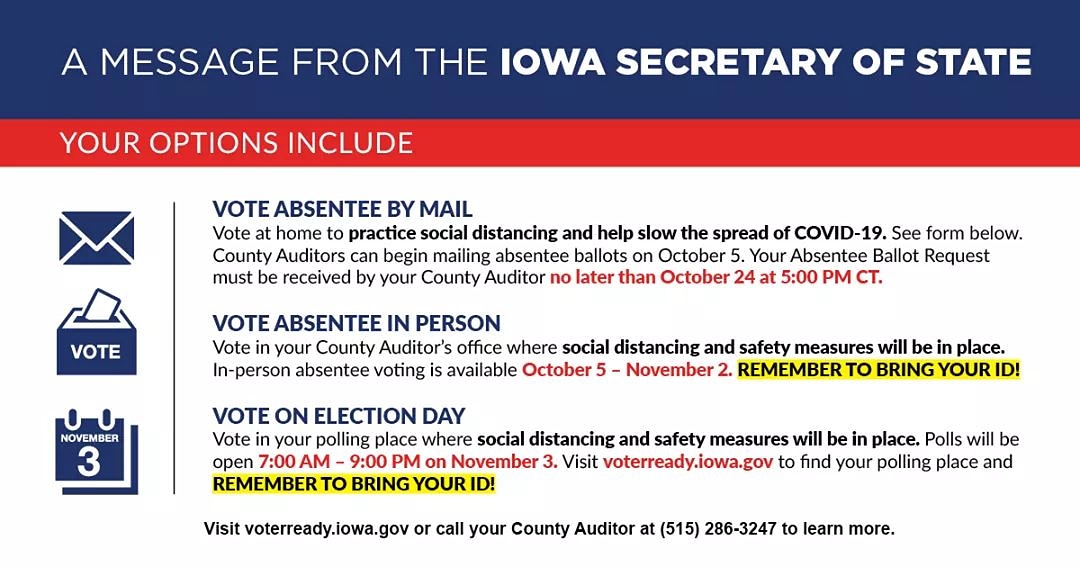 Pate says whether a voter chooses the absentee route or to do it in person, Iowa has a long tradition of running fair elections and this year there will be safety precautions taken at all polling locations. Pate encourages any eligible voter who hasn't done so yet to register, which can be done online if an individual has a state of Iowa Driver's License or ID number here: Iowa DOT Online Registration
Voters can check their registration status at the Secretary of State's Website and can also track their absentee ballot from the request to its final destination at their county auditor's office.