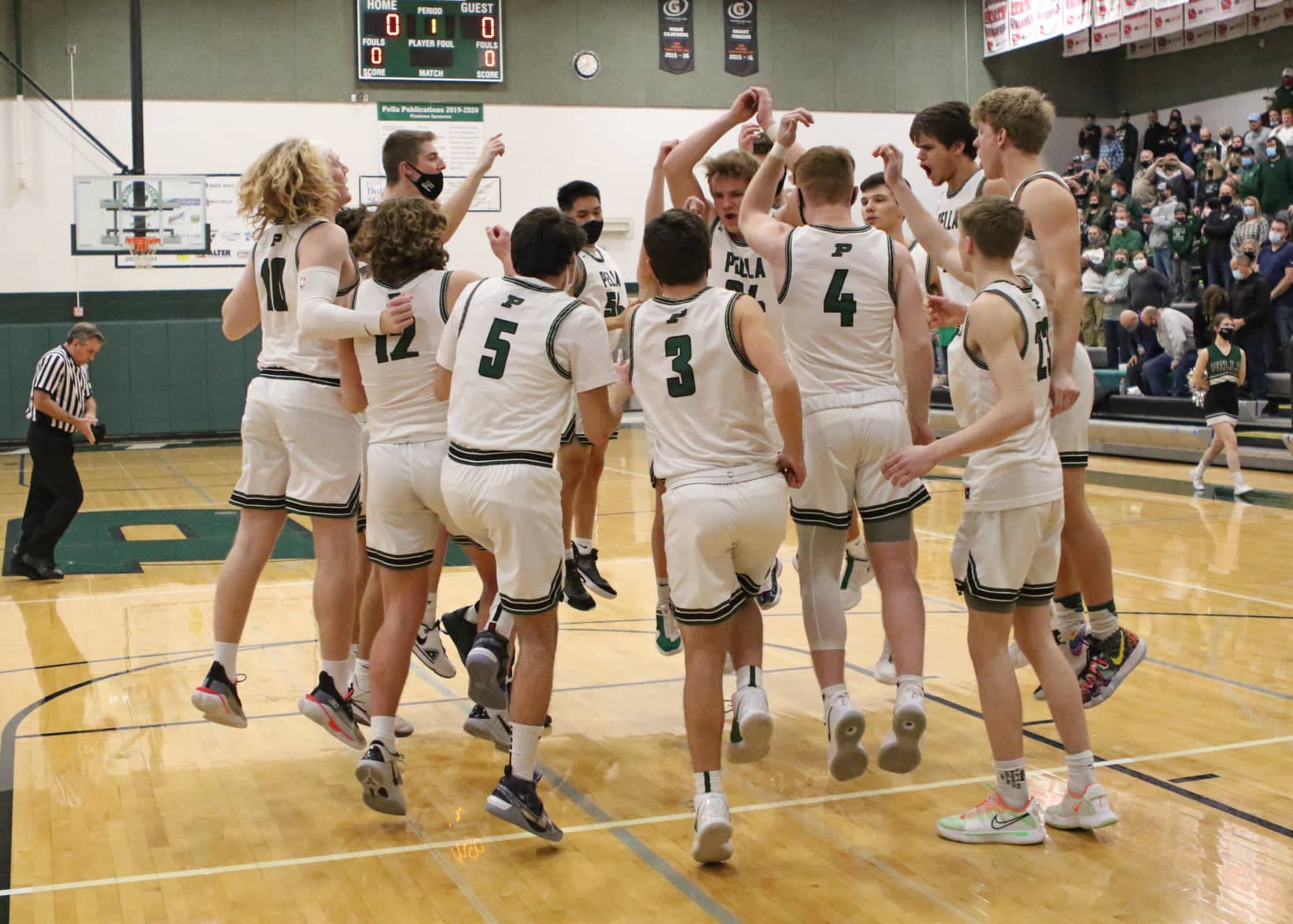 The Pella boys basketball team is playing its best basketball of the season heading into the round of 16 in the Class 3A playoffs. Pella stands at 21-2 and No. 2 in the BCMoore power rankings after thoroughly dominating competition in the midst of a six game winning streak, with an average margin of victory of 34 points per game.
The Dutch have jumped to the 2nd best scoring average in 3A, but their defense has now placed themselves back into the top 15 as well, allowing 52 points per game this season. Head Coach Derek Schulte says this is the balance the team has been seeking all season, and they need the defense to feed into the offense to keep that going towards Wells Fargo Arena.
Pella clashes with conference foe Grinnell Monday night in the Class 3A Substate finals. Coverage begins at 6:30 p.m. from Oskaloosa on 92.1 KRLS.