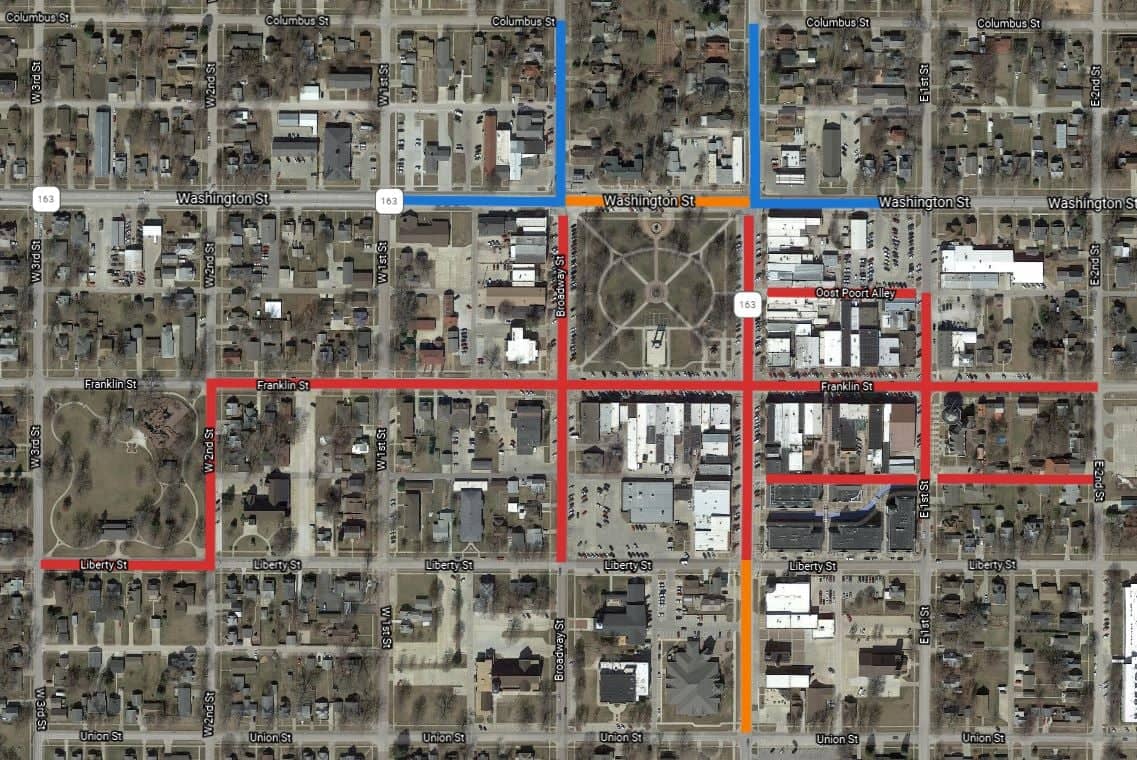 Map Legend:
RED = closed for duration of event
ORANGE = closed during Queen & Court processionals
BLUE = controlled access during Queen & Court processionals
—
The City of Pella is preparing for the return of Tulip Time, with several closures announced for Wednesday's Klompen Classic and the three days of the festival. Pella Police Lt. Paul Haase reminds all residents to make plans accordingly for travel as closures take place during those events, and for all who plan to visit during the celebration to plan their parking locations and shuttles as necessary.
Click here for Klompen Classic closures.
Several City of Pella offices and departments, including the Pella Public Library, will have limited hours during the celebration, while Haase says the police department will keep the lobby open 24/7 for anyone who needs help during the festival.
Stay tuned to 92.1 KRLS, the official radio station of Tulip Time, for updates regarding the 86th annual celebration.