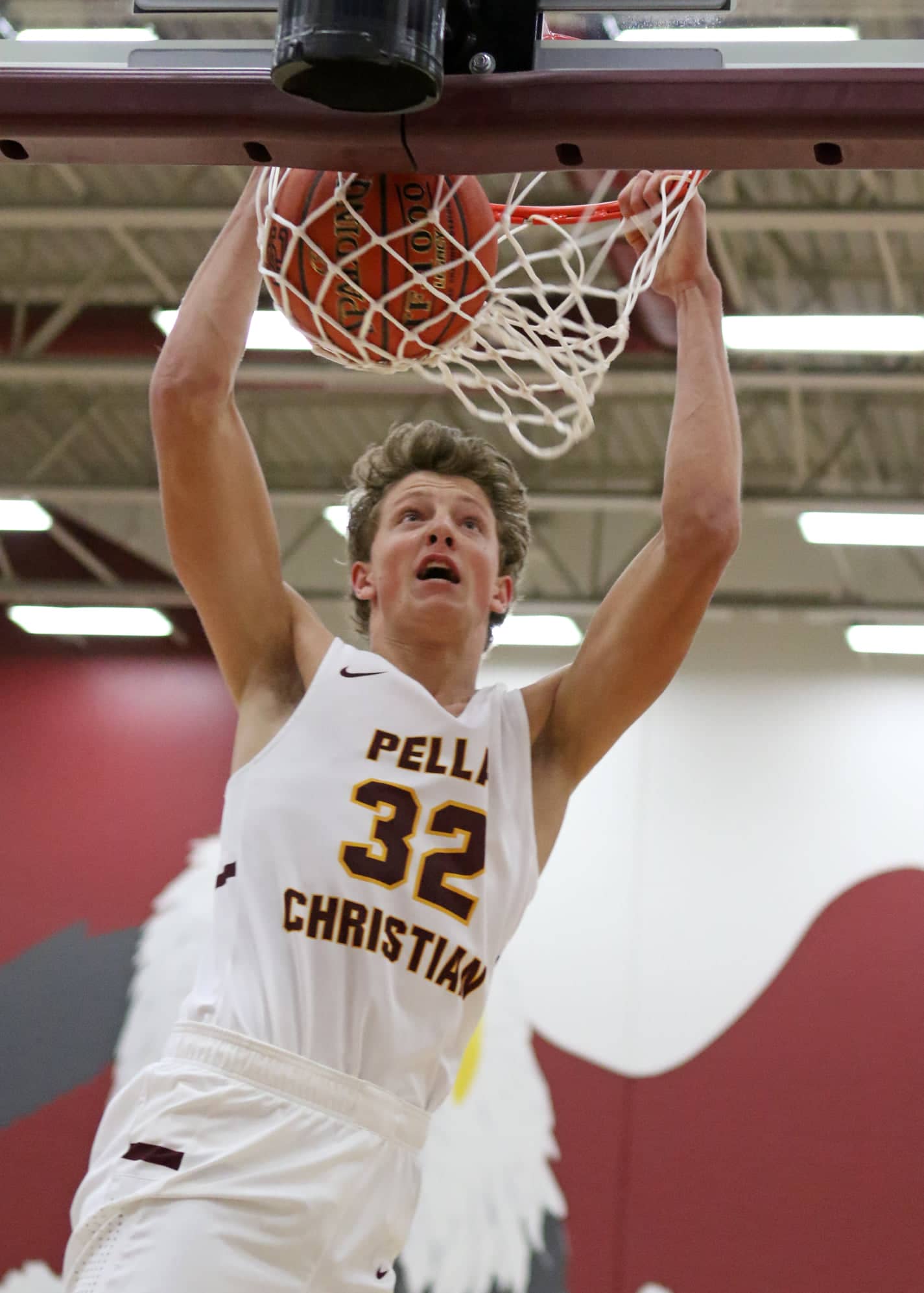 Despite a slow start out of the gates with a varsity roster full of fresh faces and new Head Coach J.D. Boer, the Pella Christian boys basketball team hit their mid-season stride in 2020-21, and they kick off the countdown for Top 10 stories on Eagles Lane.
One of the signature wins came on a snowy Saturday afternoon on February 6th in Van Meter, when back-and-forth runs in the 4th quarter led to an overtime win over the Bulldogs 59-53. In the boys nightcap, Pella Christian opened with an 8-2 lead, but foul trouble and ice-cold shooting put them behind by several possessions for the majority of the contest; the Eagles shot just 23% in the 1st half.
Down by 11 at one point and nine to start the 4th quarter, the Eagles rallied with a 9-0 run in the 4th, only to fall behind by seven again late in the quarter.
Pella Christian closed the 4th on a 7-0 stretch, with a tap in offensive rebound by Eric Mulder tying the game with 15 seconds remaining. After falling behind by two in the overtime period, the Eagles capped the game with two Lucas Hol buckets that gave them the final lead, as they outscored the Bulldogs 9-1 in the final two minutes.
The victory came a few weeks after a dominating win over 4A Indianola, 74-57, the other signature win for the Eagles in 2020-21.