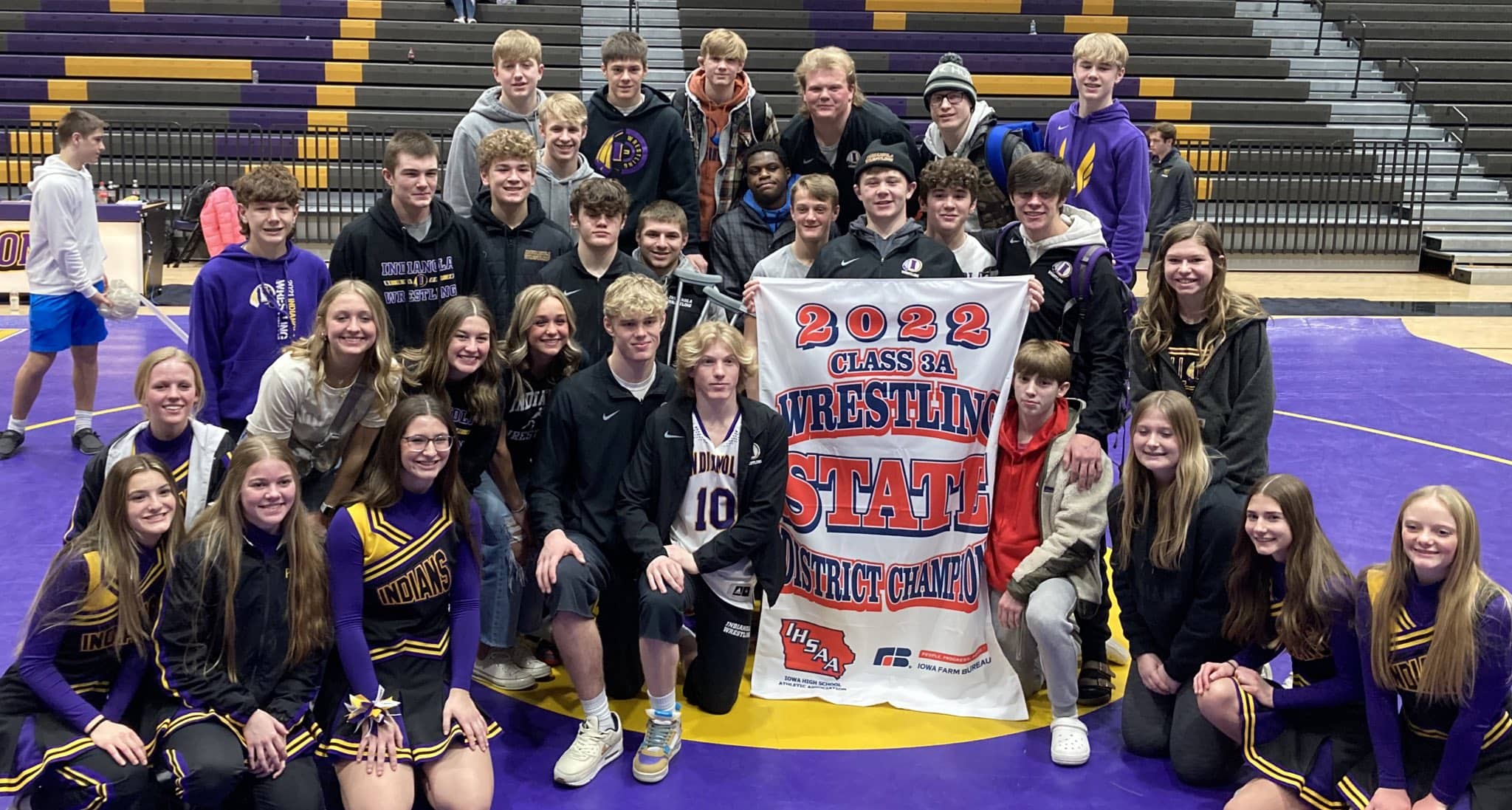 Indianola Wrestling Sends Seven Qualifiers to State
The Indianola wrestling team is sending seven wrestlers to the state meet after the qualifying meet at Johnston High School Saturday.
Bowen Downey – 113lbs – 1st
Cael Meacham – 132lbs – 1st
Ryder Downey – 145lbs – 1st
Bryce Aldridge – 160lbs – 2nd
Walker Whalen – 195lbs – 1st
Cael Crawford – 220lbs – 2nd
Jaxon Boyd – 285lbs – 1st
The seven wrestlers will compete at the State Meet beginning Thursday, while the whole team will get a chance to travel to Wells Fargo Arena on Wednesday as the Indians qualified to the State Dual Meet after taking down Bondurant-Farrar Wednesday evening.
Indianola Boys Basketball Defeats Waukee
The #9 Indianola boys basketball team blew out #11 Waukee Saturday afternoon in a non-conference clash 71-49 on the road.
The Indians outscored the Warriors 16-9 in the first quarter en route to building a 30-20 halftime advantage. The Warriors came back in the third quarter to get the lead down to 46-40 going into the final eight minutes, but Indianola dominated the fourth quarter outscoring Waukee 25-9 to earn the win.
The Indians had four players in double figures led by Cooper Nailor with 17, Casey Clascock scored 15, Drew Kingery had 13, while Brady Blake had 10. The Indians improve to 15-4, and continue non-conference play with a matchup against Urbandale on Tuesday.
*photo from Indianola Wrestling Twitter