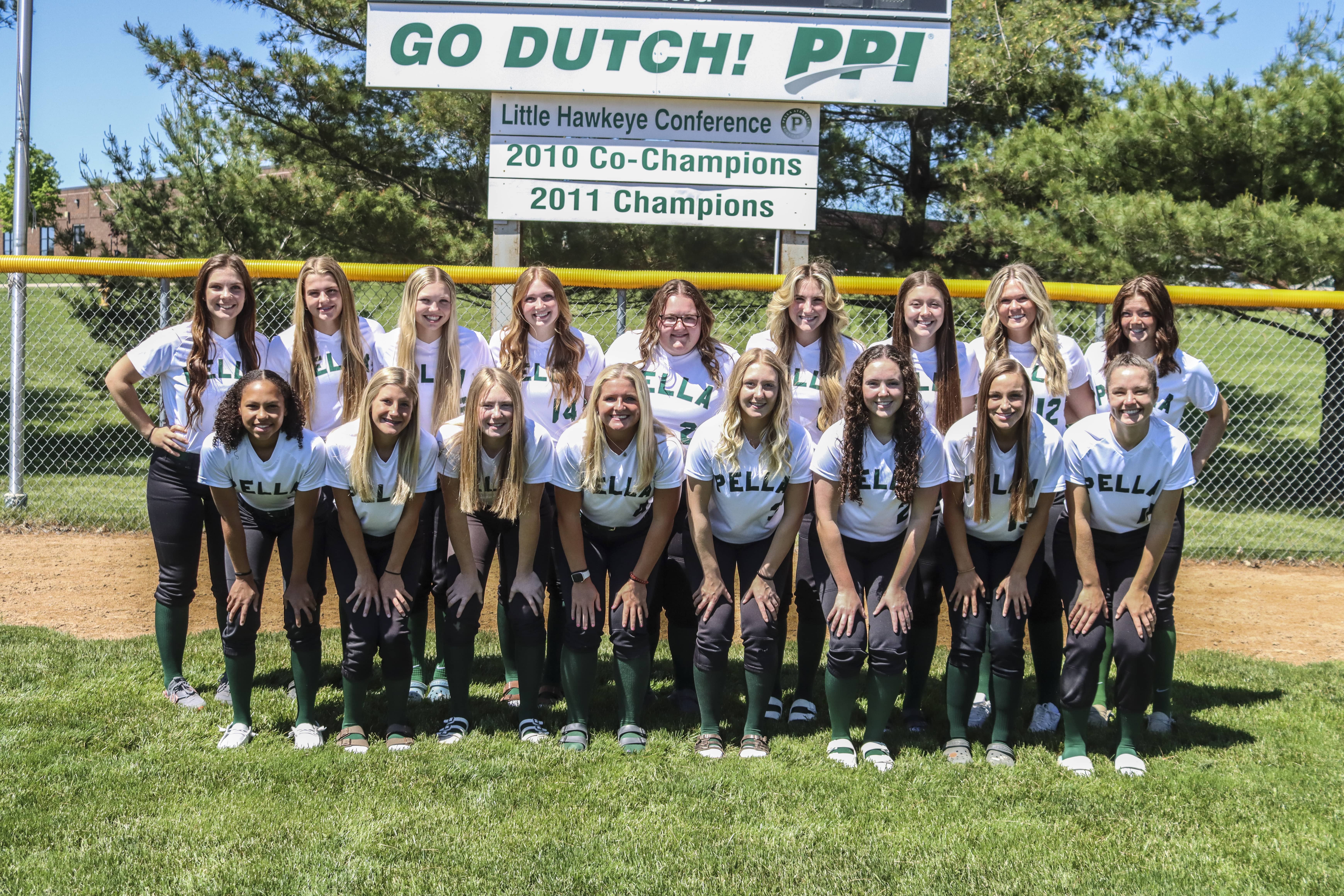 It was a short Wednesday night for both summer teams from Pella High School as they traveled down Highway 163 to earn a pair of mercy rule wins over Oskaloosa, with the baseball team winning 10-0 in five innings and the Dutch softball girls winning 10-0 in six, with that game heard on KRLS3.
Pella started with a pair of runs in the first two innings in softball, before a critical two-out error in the 3rd by Oskaloosa turned into fortune for the Dutch, as they had the next five batters reach base, including Katie Scheckel and her bases-clearing double that put the game at 6-0 and then two more tallies before the end of the inning. Ava Curry and Ella Corbin both reached base three times with an extra base hit, and were excited to see the team bounce back after two tough losses Monday vs. Newton.
FULL INTERVIEW WITH CURRY AND CORBIN:

Pella had eight of their nine batters get 16 total hits and Saige DeJong pitched five shutout innings, including setting down eight Oskaloosa batters in a row from the 3rd through 6th innings with help from solid Dutch D behind her. This snapped a 23-game losing streak to Oskaloosa in softball competition dating back to 2013. Pella improves to 9-15 overall and 5-10 against league opponents, and will host #6 in 4A DCG tonight for a doubleheader. Game two can be heard on 92.1 KRLS and both can be watched on Pella Dutch Live.
On the baseball diamond, the game started with a white-hot Isaiah Kettler sending one over the fence and the Dutch then never looking back. Keegan Hansen had two hits at the plate and earned the win on the mound with six strikeouts in three innings. Pella improves to 15-10 overall and gets their fourth consecutive conference win to get above .500 in the Little Hawkeye Conference (8-7). They are off until they host Dallas Center-Grimes for a doubleheader on Friday.