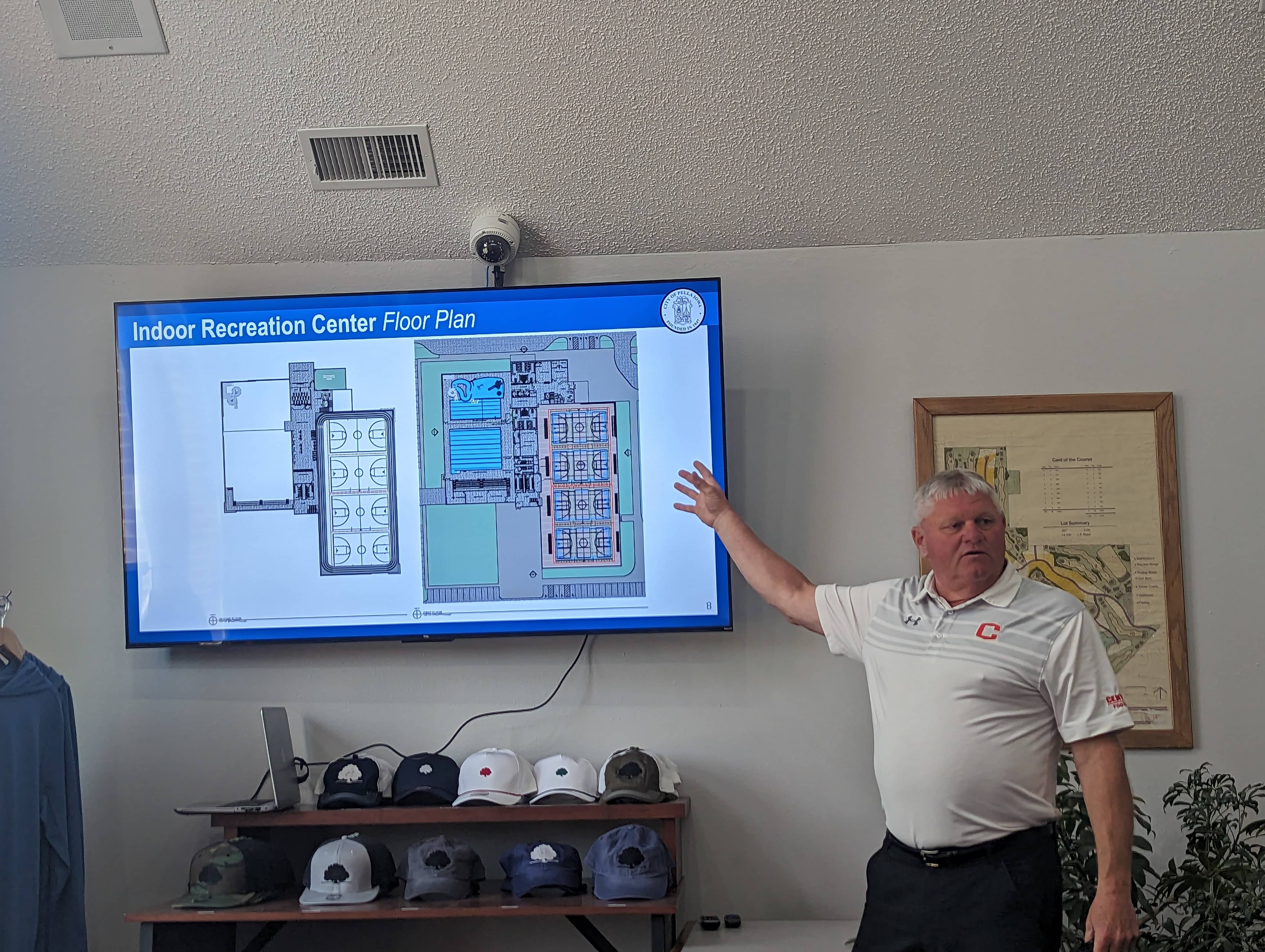 With the goal of getting bids to contractors by late this summer, fundraising efforts have been in full force for the City of Pella as it relates to a proposed indoor recreation center.
Mayor Don DeWaard says as of last week, nearly $3 million of private funding has been raised in total since a $12 million gift from local corporations was announced in 2022.
DeWaard says he's been presenting to various groups, individuals, and businesses for their support in relation to the total $50 million project, which includes a $42 million facility and nearly $8 million extension of University Street east.
"We have been approving the architect and engineer to continue to work on the project," DeWaard says. "Under the current schedule we should have, maybe by September, have bid documents so we can go out and bid the project by then so we know exactly what the cost is. Right now, it's cost estimates are there are a lot of contingencies and that kind of thing, so we need to get the actual number. The other side of it, also at that same time, we will have an answer to a lot of our remaining funding questions and we will know what funds are available."
"What I've said throughout this whole process is that we will not build something that costs more than what we can afford."
Hear more about the latest with the proposed Pella indoor recreation center on the Let's Talk Pella podcast.