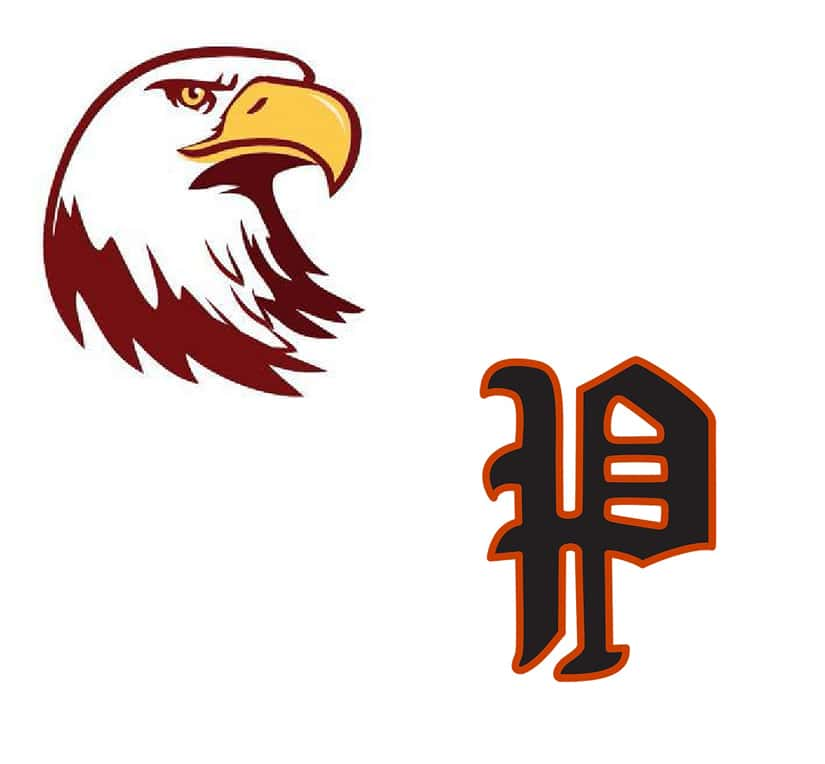 A great start paved the way for the Pella Christian softball team to down Pleasantville 9-0 in a game heard live on 92.1 KRLS, while the Eagles baseball team found success in the middle innings to grab a 9-3 win over the Trojans Wednesday night.
On the softball diamond, a pair of singles from Faith Kacmarynski and Emma Eekhoff put Pella Christian in front 1-0 in the top of the first inning. Courtesy runner Meredith Van Wyk pushed the lead to 2-0 with a run on a stolen base and two errors, before Brynn Roozeboom blasted a solo home run to give the Eagles a 3-0 lead after the first frame. That score held until the fourth inning, when Kacmarynski pushed the game out of reach with a bases-clearing double. Pella Christian added three more runs over their final two innings of hitting to grab the 9-0 victory. Eekhoff got the win in the circle with a complete game, allowing just three hits and a walk while striking out 11. Jayden Tibben suffered the loss for Pleasantville, allowing nine hits, eight walks, and nine runs (eight earned) over six innings of work. 
The Trojans struck first in the baseball game between the two schools, plating two runs in the top of the first inning. The Eagles responded to tie the game in the bottom of the frame, and then took the lead with two runs apiece in the third and fourth innings. Pleasantville reclaimed a run in the top of the fifth, only for Pella Chrisitan to plate two more in the bottom of the inning and add their ninth run in the sixth. Lincoln Vander Molen led the Eagles offensively in the win, going 2-for-3 with a double, two walks, and two RBIs. Caleb Cook, Tyler Gibson, and Peyton Major contributed Pleasantville's three hits in the game with Gibson adding on an RBI. Grant Kelderman got the win on the mound for Pella Christian, throwing four innings and allowing two runs on one hit and seven walks while striking out eight. Major was saddled with the loss for the Trojans in three innings of work, allowing just one earned runs (six total runs) on two hits, five walks, and two strikeouts.
The Pella Christian softball team improved to 1-1 on the season, while Pleasantville dropped to 0-2. The Eagles baseball squad's record is now 3-2 on the year, while the Trojans fell to 3-1. 
The Pleasantville summer sports teams are back in action today with a West Central Conference doubleheader at Panorama. The baseball doubleheader begins at 5 p.m., while the softball twinbill starts at 5:30 p.m. The Pella Christian baseball and softball teams return to the diamonds on Friday, hosting single-non conference games against rival Des Moines Christian.