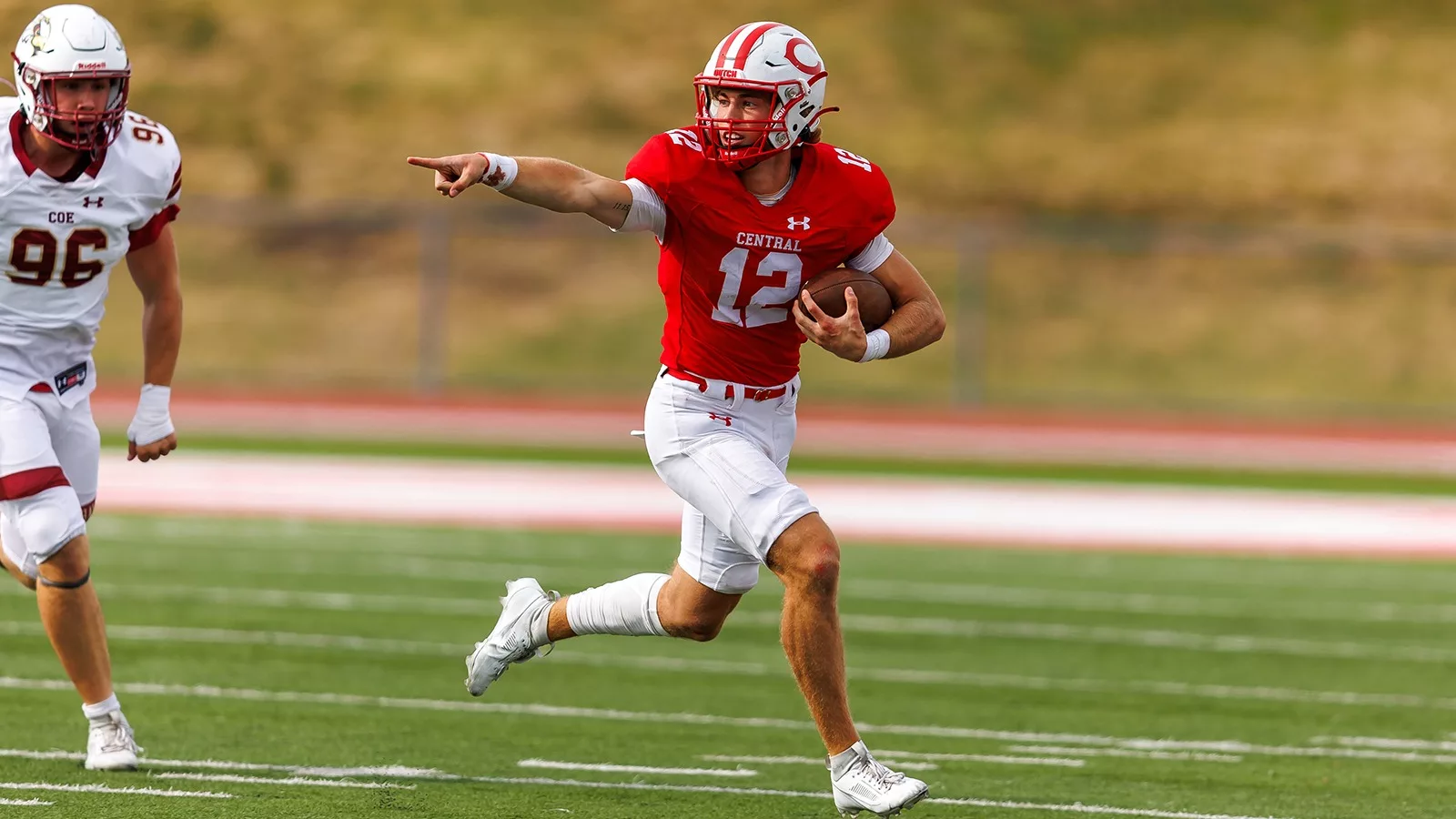 The Central College football team threw four interceptions, committed 10 penalties and dropped multiple could-be touchdowns as they dropped the 2023 American Rivers Conference and home opener 19-11 to Coe College Saturday in a game heard live on 92.1 KRLS.
The Kohawks built a 10-0 lead by the midway point of the second quarter when a nearly one-hour weather delay seemed to turn things in favor of the Dutch. Central got a safety on a bad punt snap on the first drive after the delay, turned good field position into a Brady Ketchum 20-yard touchdown toss to Ryan Neu, then used a Gavin Smith interception to set up a 20-yard Logan Sunvold field goal to take an 11-10 lead into halftime.
The miscues mounted in the second half, and despite several possessions in Coe territory, the Dutch couldn't muster any points. The Kohawks managed a touchdown and a field goal for the final 19-11 margin. Dutch coach Jeff McMartin says that there were way too many mistakes to beat a good team like Coe.
"We dropped some passes, short ones, long ones, you name it. Those things can't happen. We gave up a lot of sacks. Really, all the things that you do to lose a football game, we did. Turn the ball over, sacks, penalties – we had a lot of penalties – drops, it was not what we needed today."
Central out-gained Coe 373-309, with three Dutch quarterbacks combining to go 30-of-53 for 373 yards with one touchdown and four picks. Central only rushed for 61 yards on 30 carries.
Now 2-1 overall and 0-1 in the ARC, the Dutch will travel to Decorah next Saturday for a matchup with Luther.