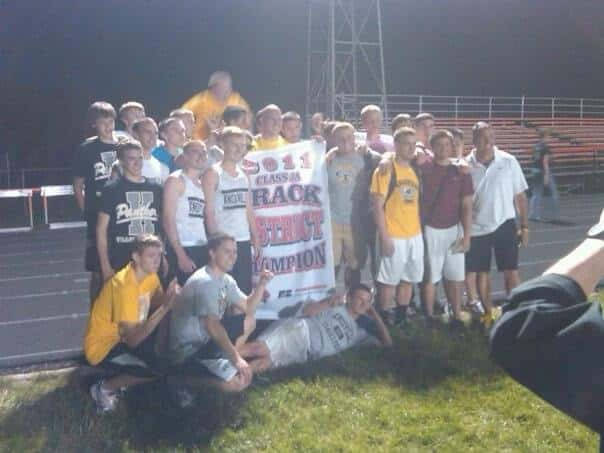 Today would be the day that all track and field athletes in the state of Iowa dream about, racing on Championship Saturday with aspirations of winning individual gold or helping their team win the first place trophy. Two teams for nearly a decade from 2006-2015 seemed to battle it out not only in the regular season, but at the Blue Oval for state and individual titles was Knoxville and Pella. No rivalry in track and field in the area, possibly in the state, was as intense and evenly matched as Knoxville vs. Pella. Both teams during that time not only battled for track event titles, but also conference titles as both were in the Little Hawkeye Conference and dominated the LHC during that time. Former Panthers Coach Mike Cunningham the Second, who is now an assistant coach for the West Des Moines Valley Boys Track Squad, tells KRLS Sports while it was an intense rivalry, and both teams wanted to beat each other, it was a respectful rivalry due to both programs being contenders for state titles.
Cunningham:
"It was just about every meet we went to, they were there, we were there when one of our teams was winning. We split some district championships, they sometimes got us on conference championships, we did get one finally. It was a great rivalry and there was so much respect there and Brent is still one of my best friends and we talk all the time especially this time of the year during track and field."
The rivalry came to a head at the 2013 State Meet when on the final event of Championship Saturday, Pella scored enough points to edge out Knoxville by one 46-45. While the Knoxville 4×400 team of Colton Spaur, Ryan Douglas, Jacob Moats, and Tanner Dunkin won the individual title for the Panthers, Pella only needed a third place to clinch by one point.