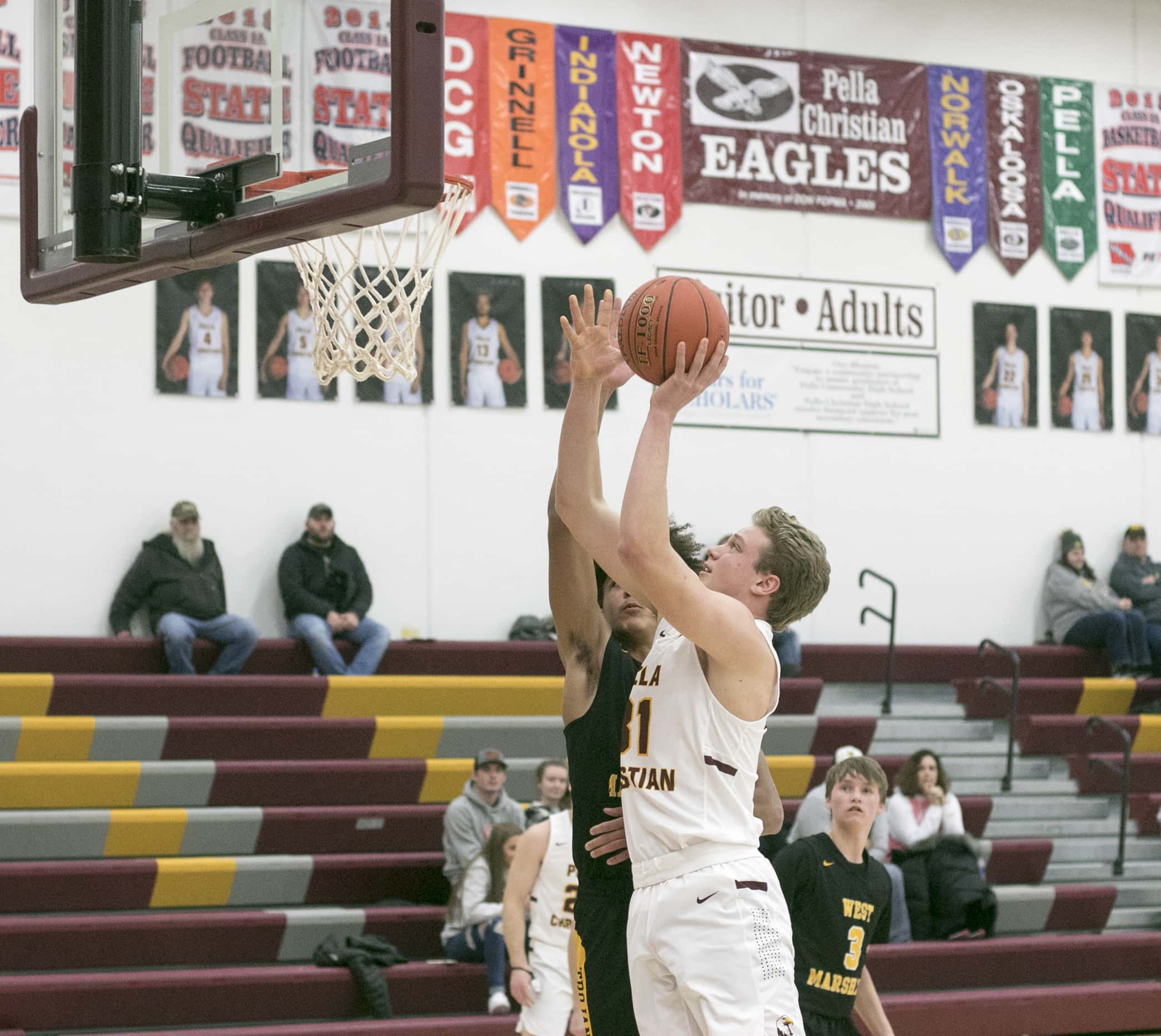 In more ways than one, it's a brand new era of basketball on Eagle Lane.
J.D. Boer is just the 4th Eagles head coach to lead the boys hoops program since the Eisenhower administration, following the retirement of future Hall of Famer Larry Hessing after 27 seasons, 456 wins, and 12 state tournament appearances. Boer enters the preseason with a new-look roster after 11 seniors graduated from the 2020 Class 2A quarterfinals team.
Boer says with a lot of new names in the varsity rotation, he's hopeful to maintain the tradition of success at Pella Christian, but at the same time, embrace the changes that will come with a different system and lineup.
The 2020-21 Eagles will not be lacking for size, as the Mulder brothers Eric — listed at 6-8, and Luke — standing at 6-6, both look to lead the charge for a Pella Christian team that will rely on length. They join returning guard Levi Schelhaas as the only current players with extensive varsity experience from last season.
From there, Boer expects a lot of competition for both starter and rotation spots, which also means he anticipates a lot of depth to develop as the winter wears on.
Pella Christian opens the boys basketball season at home against Albia on Tuesday, December 1st. Listen to every Eagles boys-girls doubleheader this winter on 92.1 KRLS and the KRLS2 stream.